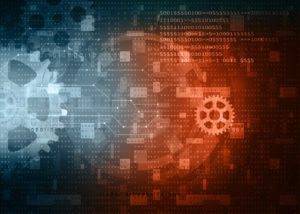 My previous blog post entitled Getting Started with Master Data Management and ERP looked at key definitions as related to ERP and Master Data Management.
To recap, I noted that MDM is a comprehensive method of enabling an enterprise to link all its critical data to one file, called a master file, that provides a common point of reference.
All the tasks involved in MDM drive management of the fundamental data building blocks that are shared across multiple business transactions
Simply put, MDM helps a company ensure valid, accurate, and consistent data.
So what else does an organization need to consider?
ERP and Master Data Types
When our ERP consultant team looks at the importance of MDM in an ERP-enabled transformation, we see that MDM is an important business initiative because it works to eliminate redundant and inconsistent versions of the same data in the organization and across data domain types.
While master data domain types can vary across projects, the typical scope of master data is shown below:
Customer Data
Items (includes BoM's and Routings)
Supplier Related Data
Employee Data
Warehouse
Chart of Accounts
Any business process transformation program must acknowledge the importance of standardized MDM, especially when evaluating and implementing a new, fully integrated ERP system that will replace standalone, point solutions.  Applying MDM practices throughout the project helps to eliminate the chance of inconsistent data, standardizing on uniform, complete and consistent data throughout the enterprise.
Master Data Management Framework
What should an ERP project team consider when it comes to MDM?
Ultra encourages organizations to employ an MDM framework to ensure that any MDM efforts are based on a strategic, balanced and integrated foundation. To that end, outlined here are the key components of an MDM framework that helps teams maximize business benefits.
MDM Governance: Involves creation and on-going management of policies and procedures for maintaining the master data, it establishes accountability, sets goals for the organization, and defines monitoring and enforcement policies,
MDM Technology: Defines how the technical architecture and supporting tools will enable MDM. This includes define, select, deploy, monitor, and maintain technologies for tasks such as data cleansing, data integration, and performance monitoring.
MDM Standards: Standards set the guidelines and rules for creating and maintaining master data.  This includes rule-sets for data architecture, data modeling, and the creation of data domains and elements.
MDM Processes; A uniform set of enterprise processes to drive the procedures for the creation of new elements, integration and harmonization of existing elements, and maintaining and monitoring master data. These processes apply the standards previously defined.
MDM Data Policy. A basic "Rulebook" that defines master data domain, tables and attributes subject to governance. Defines ownership of each attribute along with security considerations to ensure enterprise data is protected.
MDM Organization: For MDM success, enterprises must identify the people responsible for owning and maintaining the master data. It specifies the organization model, names data stewards and owners, and establishes the resources responsible for maintenance.
Next Steps: ERP and Master Data Management
Stay tuned as we look further into ERP and Master Data Management.
Next time I'll talk about MDM organizational roles and responsibilities.  We'll also explore the all-important decisions to be made for managing master data.