Signs It Is Time for an ERP
This guest post looks at issues manufacturers can run into with ERP selection.  
When it comes to your business, you will never see a flashing neon sign overhead stating: "It's time for an ERP!" Wouldn't decision-making and knowing the right direction to take for your business be so much easier if there were? If you know what to look for, the signs are probably there–and they are likely pointing to an ERP as the solution.
You probably know that your business could benefit from increased efficiency and productivity. You might be considering that there must be a better way of doing business. You may have already noticed challenge areas across your business. These might include unproductive, redundant, inconsistent, or inefficient processes, incomplete data, an inability to thoroughly and consistently deliver on your customer, stakeholder, and employee expectations, or perhaps you're seeing mounting costs in both the time and money you're spending by reacting to some of these issues. You probably know a change needs to happen to grow, but feel at a loss as to how to overhaul processes and transform your business.
An ERP system can help to enable the growth you need to reach your goals by streamlining business operations, functions, and outputs, improving and increasing productivity, and introducing a new, fully integrated, and more efficient way of doing business. Here are a few signs it might be time to implement an ERP system or upgrade your existing ERP.
You don't have the data you need for decision-making.
Data that is low in quality, inaccessible, incomplete, or non-existent means that your decision-making is essentially a guessing game. Not only is your knowledge about how your company is performing compromised, but you also lack the critical information you need to make decisions for company growth and achieving your goals. Data inconsistencies often happen because (1) essential company data is scattered across individuals or departments, (2) processes for collecting data don't exist, or (3) data is accessed at different times by different people with different roles within your organization, therefore compromising its integrity and reliability.
With the right ERP system in place, you can centralize all of your data and streamline data inputs and outputs. All of your business information is entered and accessed in real-time. This real-time capability means all of the information you, and anyone else in your company, may need is always as accurate and up-to-date as possible. You can take comfort in knowing that if the data exists, your ERP system can help you access it, understand it, and then use it to plan and make decisions that will instill a sense of confidence in how you are moving forward.
You're experiencing a lack of integration across business platforms.
Whenever you have multiple systems operating independently, and without an ERP as their home base, it's a recipe for miscommunication. When existing systems aren't fully integrated or designed for inter-communicating with each other, this can lead to costly delays, redundancies, and bogging down workflows. When your systems aren't working in tandem, it creates a trickle-down effect. Your staff isn't working efficiently, so your customers are not getting what they need when they need it, and that means your business isn't as productive or as profitable as it should be.
Business agility takes on an entirely new meaning with an ERP. The right ERP system works to bring individual functions together in one fully integrated, easy-to-access, and easy-to-understand space. Your ERP works as a translator, speaking multiple program languages to enable collaboration and ensure consistency. The flexibility and functionality an ERP can offer your business can reduce the burden on many of its staff, departments, and functions.
You can't meet internal and external expectations and demands.
How are your staff performing their responsibilities? What are your customers' perceptions of your business? Are sales slow or declining? Maybe you're experiencing inventory, supply chain, or warehousing challenges. Maybe your customers find your business unreliable or are experiencing dissatisfaction in some aspects of their experience with you. Your employees might be frustrated by time-consuming tasks or unreliable systems. You already know that your employees and customers are critical to your business and what it can achieve. Without them, you wouldn't be able to operate at all. So it is crucial that you're taking care of everyone who has a stake in what you do by outfitting your business with the tools your employees need to thrive, those that give you a big-picture overview of how your business functions, and those that will enable your entire team to meet the expectations of your customers.
With the right ERP system, you can leverage your pain points to transform your business into a productive and profitable powerhouse. To learn more about ERP benefits, choosing the right ERP for your business, or how to know when it's time for an ERP implementation, check out this article from Decision Resources, Inc., "How ERP Can Be Used to Improve Company Performance."
ABOUT THE GUEST AUTHOR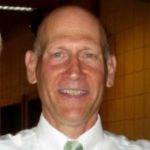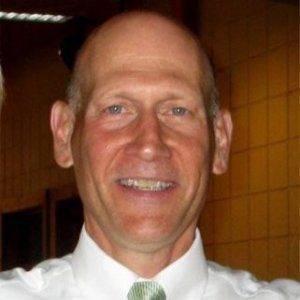 Sam DeBone has proudly led Decision Resources, Inc.'s sales and marketing team since 1989. Sam has more than three decades of experience in the software industry and more than 25 years of experience with SyteLine and CloudSuite Industrial software solutions. He is actively involved not only with projects for new customers, but also in working to ensure that DRI's existing customers continuously receive the advice and support they need concerning upgrades, new products, and consulting services. Sam enjoys working closely with DRI's customers and is deeply committed to the company philosophy that there is nothing more important than DRI's relationship with our customers
With the right ERP system, you can leverage your pain points to transform your business into a productive and profitable powerhouse
6 Software Selection & Implementation Pain Points + Solutions
Software selection and implementation processes often present challenges of their own. To steer you around trouble and help you drive success, Ultra's experts compiled a list of pain points and solutions to be aware of as you embark on this journey.