Food & Beverage Q&A: COVID Challenges, What We See Now and How ERP Enables Agility
The COVID-19 pandemic has forced companies in virtually every vertical, including – maybe especially – Food & Beverage, to make significant operational changes.
Our Tim Green recently spoke with Aaron Olin, an Ultra Senior Consultant with exceptional expertise in building ERP solutions for Food & Beverage manufacturers and distributors. And here is what Aaron had to say about the state of the industry and how companies are meeting the unfamiliar challenges of these unusual and difficult times:
Tim Green (TG): Eight months into the "new now," how has the Food & Beverage industry fared, how have companies adapted to a different business environment, and how have your clients fared?
Aaron Olin (AO): "Adapted" depends on what the products they make, and on their customer group. We've got clients in various sectors, and we have clients that sell products into multiple sectors. Our clients that sell directly into grocery channels, for example, saw a business increase. But clients and divisions of clients focused on food service saw their business decrease.
People are shopping in the grocery stores more, and cooking at home more. So, if you're a company with products going into the grocery channel, you're doing better than if you are in food service. For consumer products, those companies saw an increase, too, because people are cooking at home and ordering food from Amazon and other online merchants. One interesting change is that the bulk sections at groceries have closed with COVID. So, anyone selling product into those bulk operations has to find alternate outlets.
One more change we see in Food & Beverage – and in other industries, too – is a move to paperless operations. We help companies with business process improvement, software selection and ERP implementation. And one of the big benefits of these initiatives is to move manufacturing operations from paper-based systems to fully digital systems.
With COVID, paper-based systems have the potential risk of contamination just simply with the paper changing hands. There are not a lot of studies that show whether or not the COVID-19 virus can be transmitted on paper, but the assumption is that it is possible, and that's become a risk that digital transformation can help solve by changing an operation from paper-based to paperless.
---
TG: Many industries are still struggling with supply chain disruptions. What are you seeing in Food & Beverage?
AO: Disruptions to supply were a big issue right at the beginning of the pandemic. There were a lot of transportation shortages – essential services took available airfreight and ground transportation capacity. And there still are some problems, but not like in April and May.
I think right now the biggest issue for Food & Beverage companies is the need for a more agile forecasting and budgeting system. When something big and disruptive happens, your projections for the year need to change, and you need to re-forecast. If that is a lengthy process – say a five-week or six-week manual process – trying to re-budget in the middle of the year is extraordinarily difficult.
That's something we've seen affecting our clients – their ability to quickly and accurately re-forecast, re-budget and re-do projections, and make the appropriate business decisions and changes that flow from it. Modern tools would make it easier and faster to do.
---
TG: How have Food & Beverage organizations managed around COVID?
AO: It really does depend on the company. Some have deeper visibility and ease of access to information from within their organization, and they are able to react faster. I would say that the more mature the data access and reporting visibility, the easier it is to pivot and adjust based on new realities. This is not been something that people considered in the past.
I think that this is unprecedented – where a major event like this has caused so many organizations to have to re-cast budgets and plans, sometimes multiple times, depending on the realities of lockdowns and regulations and local requirements. The ability to do that is dependent on how mature their business processes are. The key is visibility and fast access to operational data from various levels within their organization.
---
TG: What have Food & Beverage organizations done to work safely?
AO: Most of our clients, regardless of industry, have created various protocols to keep transmission down. They're following social distancing and regulatory guidelines, depending on their jurisdiction.
But Food & Beverage might be, compared to other verticals, more equipped to handle something like what's going on now. Because of the industry's focus on traceability and quality. Companies are used to having these types of regulations and a need for strict compliance. They're able to understand the protocols and regulations and implement them faster than organizations that never have had any exposure to any type of quality monitoring or lot traceability.
---
TG: What is making the difference between struggling and smooth sailing? What role are modern ERP and other technologies playing?
AO: The more advanced your ERP, the easier time you're going to have going into this new phase of the COVID pandemic. What I mean by that is that it offers the ability to have a remote team, have people able to access your ERP system , and not rely on antiquated data connections or different methods of communicating with servers.
I think the difference is that the companies with a modern network architecture, a cloud-based system and good, secure access from remote locations are doing better than those, for example, whose ERP is on-premises.
In many cases, if you host your ERP on-site, and you're not set up to provide access to remote parties, setting up access is very problematic and very time-consuming – and could cause cost, risk and other issues as you provide direct access to your main system to people using personal computers.
A modern ERP let's you provide secure access at any time and anywhere, so you're not going to have those concerns. This is an extremely important and critical capability now – it allows your employees to manage the business and remain productive.
---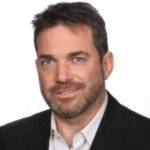 Aaron Olin is a Senior Consultant for Ultra Consultants. A supply chain management, business process design and forecasting/planning expert, he brings more than 20 years of business process improvement and ERP implementation experience to companies in the Food & Beverage, Consumer Goods, Pharma/Nutraceutical and Logistics industries.
7 Steps to Effectively Organize an ERP Project
The 7 Steps to Effectively Organize an ERP Project is designed for ERP project teams from today's forward-thinking manufacturing and distribution organizations.
Read tried and true strategies for manufacturers to effectively manage an ERP selection project. See what it takes to be successful and more with this Download.