IFS and Acumatica Form Global Cloud ERP Powerhouse Under EQT Ownership
EQT Partners, a leading investment firm with $45B of assets under management, has announced the signing of a definitive agreement to acquire cloud-native enterprise software provider Acumatica through an investment vehicle owned by the same holding company that holds IFS AB (Industrial and Financial Systems).
The news is viewed as paving the way to a top 5 ERP entity.
Following the closing of the transaction, Jonas Persson will serve as chairman for both companies.
IFS, the global enterprise applications company, and Acumatica, the world's fastest-growing Cloud ERP provider, will serve growth industries such as manufacturing, distribution, construction, service, energy and A&D, while competing directly with SAP, Oracle, Microsoft, Infor, and Sage among others.
The news is part of an active few years of ERP vendor consolidation.  Earlier this year, Dassault Acquired IQMS to Extend Technology Solutions for Small, Mid-Sized Manufacturers.  In 2018, we wrote about Rootstock acquiring Cloud ERP vendor Kenandy.
IFS Commentary
As noted in the official announcement, IFS CEO Darren Roos will assume a position on Acumatica's board of directors. Notes Roos, "This collaboration is great news for both organizations, our customers, partners, and employees."
"EQT has brought together two businesses that will enjoy the key benefits of a partnership in the growing cloud enterprise applications market. IFS and Acumatica can benefit from one another's resources, capabilities, and strategies, but still enjoy full autonomy and rapid growth trajectories while avoiding disruptions to business operations or brand equity. Acumatica's cloud-native architecture and operations are absolutely cutting edge, as is its commitment to partners and customers. I ultimately see this as two allies to cover the market from end to end, with combined strength to take market share."
Acumatica Commentary
"IFS is an admirable company in the ERP market who shares our belief in customer satisfaction," said Jon Roskill, CEO, Acumatica. "We could not have asked for a better match of technologies, strategies, and cultures. IFS and Acumatica both stand for customer satisfaction and choice, providing public, private, and hybrid cloud options as well as modern licensing and rich independent software vendor (ISV) ecosystems.
Acumatica's customer-friendly licensing and industry-leading partner programs will not change, and our award-winning support will only get better. Combined with the proficiencies of IFS, Acumatica is positioned to expand into new markets and offer true global support for our rapidly expanding international customers."
A Global ERP Community
To scale and compete, organizations need a network of resources that will support business operations wherever they, their business partners, and customers may be. To address these needs the two companies will tap into one another's ISV, reseller and systems integrator communities, cross-pollinate technical resources and roadmaps, and implement best practices across services and support to enable efficiencies of scale and rapid growth that are mutually beneficial.
Both companies are currently adopting artificial intelligence and machine learning features into their respective products and expect to achieve early success in that area.
About Acumatica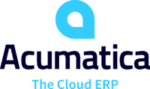 Acumatica Cloud ERP provides business management solution for transforming companies to thrive in the new digital economy.   Built on a future-proof platform with open architecture for rapid integrations, scalability, and ease of use, Acumatica is used by more than 5,000 small and midmarket organizations through a team of 275 worldwide employees and 300 channel partners.
About IFS

IFS™ develops and delivers enterprise software for customers around the world who manufacture and distribute goods, and maintain assets.  The IFS team of 3,500 employees supports more than 10,000 customers worldwide from a network of local offices and through a growing ecosystem of partners. For more information, visit: IFSworld.com
The 7 Deadly Sins of ERP Implementation
Some mistakes are just bad strategic or financial decisions. Some are the inevitable consequence of situational or organizational factors. Some, however, are the result of process-oriented or people-centric choices – and are easily avoided. These are The Seven Deadly Sins of ERP Implementation.