BUSINESS PROCESS IMPROVEMENT
Get Ahead of Industry 4.0 Challenges with Your Manufacturing ERP
The Ultra ERP Blog keeps pace with enterprise software market activity – especially as it relates to ERP selection and enterprise software implementation.
This guest post looks at issues manufacturers can run into with ERP selection. 
By now, you've probably heard a lot about Industry 4.0. The fourth industrial revolution focuses on automation, real-time data, and interconnectivity.
As a manufacturer who wants to grow and increase your market share, you need to embrace the technologies of Industry 4.0 because it's all about revolutionizing the way your business operates. Merely maintaining the status quo is no longer an option!
While every manufacturing organization today is different, they are all faced with the same challenge—the need to be connected and have access to real-time data across processes, products, partners, and performance. And once you have made these connections in your discrete manufacturing environment, they will enable you to bring about improvements to engineering, manufacturing, material use, asset management, and the supply chain.
One of the simplest and most effective ways to initiate many of the necessary changes and improvements is to implement an ERP as your manufacturing software solution. Here's what you need to know.
What is ERP?
Enterprise resource planning (ERP) is a type of manufacturing software that companies use to manage their day-to-day business activities. Some of those activities include:
Production planning
Real-time inventory levels
Sales management
Accounting
Procurement
Project management
Finances
And more!
An ERP system can connect an assortment of business processes and allow data to flow between them. By collecting a company's transactional data from several sources, the system can eliminate the duplication of data and provide data integrity, all within one source.
ERP systems are vital for managing manufacturing enterprises of all sizes and in a wide variety of industries. The software is indispensable for organizations that want to grow their companies and attain a competitive edge.
Choosing the right ERP system
Since ERP software comes in a broad range of prices, functionality, and complexity, choosing the right one can be a complicated task. Whether you're looking for your first manufacturing ERP system or you want to upgrade your current system, there are some things to consider before you get started.
Set a budget
There are ERP systems that charge hundreds of thousands for a license and implementation, but if you are a small manufacturer, it doesn't make sense to consider these. Develop a realistic financial plan for your purchase and only evaluate those systems that fit within your budget.
Choose your platform: Cloud vs. on-premises
Cloud solutions have become increasingly popular. And for valid reasons:
No installation fees
Access from any device, which means mobility
Software automatically updated
No additional infrastructure needed
Choose between buying a license or using a monthly subscription
These are the two main pricing options, and if you are using the on-premise platform, the vendor will often include the license. However, these vendors may have additional fees that are not so apparent, whereas the pay-as-you-use-it subscription option is more transparent and flexible.
Make sure the software meets your needs
The ERP software must offer the functionality you require for your particular enterprise. Since you know your operations better than anyone else, it's incumbent on you to think about and create a list of all the functions that are of the utmost importance. Then start looking for an ERP that meets your requirements.
Once you have four or five ERP vendors who meet your criteria, you can narrow it down to the top two and open a dialogue with them.
Implementation of the ERP software
Implementation of ERP software is a complex project, and it's almost as important as choosing the best software for your business. Depending on the size and extent of the implementation process, it can take anywhere from one month to several months to complete.
For the most part, the successful implementation of an ERP system hinges on the relationship between the vendor and buyer. And your company needs to understand and follow a few guidelines to ensure the process moves smoothly and swiftly:
Take a serious approach to the project 
Set up a project group and appoint a trusted employee to be its leader. A manager from the C-suite does not need the be the leader but must be available to provide control, oversight, and support. Make sure the group has all the resources they need, including an implementation schedule that you set up with the vendor.
Implement in stages
Don't attempt to automate all at once. Instead, divide the project into realistic steps, keeping any organizational activities separate from any technical issues.
Keep your company goals in mind
The purpose of the project is not to simply automate your existing system but to develop better control of production and enhance efficiency. During the implementation project, your company is working toward streamlining all of its processes by using the best practices that are available. The result will be more efficient organizational management in your manufacturing environment.
Give the ERP software a test run
Test the software by allowing it to manage a small part of your daily process. For example, you could automate the process of receiving orders from your customers or assess how well it handles inventory activities.
Once you have completed the implementation project, you should be well on your way to meeting Industry 4.0 challenges and thriving in your manufacturing environment.
With the right manufacturing ERP system in place, you can transform your business into an efficient, productive, outcome-driven powerhouse. To learn more about ERP benefits and how to choose the right ERP for your business, check out the new e-guide from Decision Resources, Inc., "Choosing and Implementing an ERP System for Discrete Manufacturing," available online for free.
ABOUT THE GUEST AUTHOR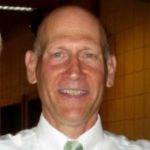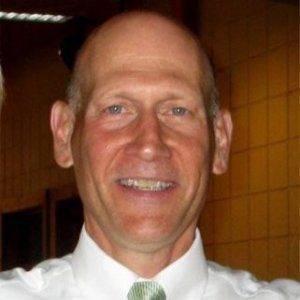 Sam DeBone has proudly led Decision Resources, Inc.'s sales and marketing team since 1989. Sam has more than three decades of experience in the software industry and more than 25 years of experience with SyteLine and CloudSuite Industrial software solutions. He is actively involved not only with projects for new customers, but also in working to ensure that DRI's existing customers continuously receive the advice and support they need concerning upgrades, new products, and consulting services. Sam enjoys working closely with DRI's customers and is deeply committed to the company philosophy that there is nothing more important than DRI's relationship with our customers
7 Steps to Effectively Organize an ERP Project
The 7 Steps to Effectively Organize an ERP Project is designed for ERP project teams from today's forward-thinking manufacturing and distribution organizations.
Read tried and true strategies for manufacturers to effectively manage an ERP selection project. See what it takes to be successful and more with this Download.