Why You Should Treat Quoting and Costing as a Mission-Critical Operation
Manufacturers that achieve best-in-class performance for quoting and costing have one key differentiator from companies that lag behind: the leaders treat quoting and costing as a mission-critical, enterprise-class function within their organization. The laggards do not.
When it comes to business process improvement, what does it mean for a function to be mission critical? First and foremost, it means that the company recognizes that the costing function is extremely important to its ongoing success. Additionally, any interruption in costing operations would constitute a serious failure on the part of the company and, if prolonged, could endanger its future as a profitable enterprise.
For companies that bid several new jobs within a year – and especially for those quoting and bidding on dozens (or even hundreds!) of jobs during this time period – costing and quoting fit these criteria. Yet many of these companies still treat costing and estimating as if the functions were not very important.
Common Scenarios in Quoting and Costing
It's very common for manufacturers – even Tier 1 automotive suppliers – to use Excel for costing and quoting activities. The result is that valuable data is dispersed across the company in separate data silos. In other words, departments, divisions, and different regions of the world calculate costs differently and the data is not structured in a manner to be used in a repeatable model – data is used one time to complete a quote, and the older the quote (and underlying data), the less value it contains.
For virtually every other mission critical function within a manufacturer, fully mature software systems support that function. Finance has ERP, manufacturing has MES, human resources has HCM, procurement has SCM, and so on. Yet most companies are unaware that there is an enterprise-class software architecture for costing, and instead still rely on spreadsheets to calculate costs. (Can you imagine trying to run a company's finances on a spreadsheet?)
Without a powerful, centralized platform for quoting and costing, basic questions become monumental challenges to answer. It's nearly impossible to find a single source of truth for costing, quoting, customer, or financial information, and the company misses an opportunity to leverage purchasing power, cross-promotional opportunities or reuse equipment. The end result is a non-standard costing scheme that slows quotes, negatively affects profitability, and loses new business deals.
The Power of a Centralized Costing Database
Centralizing cost/quote data is the crucial step needed for transforming costing into a mission-critical application.  Without a central cost management database the company is powerless; with it, the company has the power to standardize costing across the enterprise with actionable data for analytics and workflow to control your own destiny.
With this solid foundation, manufacturing companies can supercharge the costing/quoting process with: workflow of assignments and tasks, dashboard reporting of quote activity, process and performance analytics, and overall program management of the process.
Enterprise Product Quoting and Costing: Architecture & Features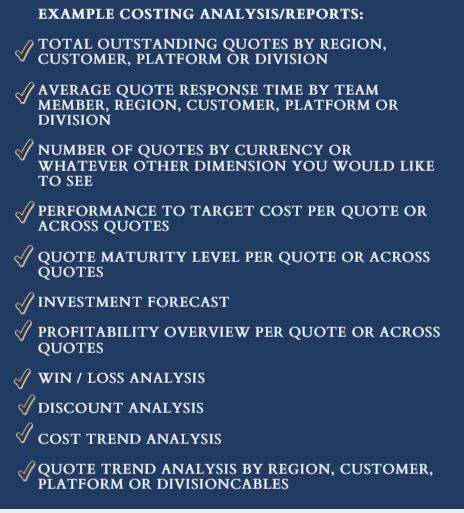 It is vitally important that an enterprise product costing solution makes costing/quoting data actionable by delivering it in a multi-dimensional data cube.  In a data cube, costing data is optimized for data warehouse and online analytical processing (OLAP) applications. In plain terms: data becomes actionable when it's in a data cube.
Once the data is in a cube, users can select their favorite BI tool, e.g., Microsoft Reporting Services, QlikView, etc.) to analyze cost/quote data.  Users should be able to schedule report processing, access reports on demand, subscribe to published reports, view reports on mobile devices, export reports to other applications such, and create data alerts to receive email messages when report data changes.
These features all have their analogs in other enterprise applications; they need to be supported in any product costing solution you consider.
---
Guest Author: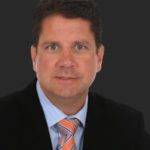 Mike Betz is FACTON's Chief Operating Officer North America.   FACTON develops EPC Suite Enterprise Product Costing (EPC) solution for the automotive, aerospace, mechanical engineering and electronics industries.  https://www.facton.com/.
Have insight to share with the manufacturing and distribution industry?  Consider being an ERP Blog Post Guest Author.
Software selection and implementation processes often present challenges of their own. To steer you around trouble and help you drive success, Ultra's experts compiled a list of pain points and solutions to be aware of as you embark on this journey.