Evans Food Group Acquisitions Require Rapid ERP Deployments: A Story from the Field
Evans Food Group Ltd. had just finished its complex – and successful – Ultra Consultants-managed ERP transformation in May 2017 when the Chicago-based company experienced major changes.
First, in late November 2017, Evans, the leading global producer of pork products and private label, co-packed and branded pork rinds, acquired Gaytan Foods, a City of Industry, Calif.-based manufacturer of chicharrónes (pork rinds) and other Hispanic snack foods
Then, in March 2019, Evans acquired a competitor, Turkey Creek Inc., a Thomaston, Ga.-based maker of pork rinds.
To maximize the value of these growth acquisitions, the ERP solution was upgraded to bring the entire organization under a common set of processes and systems – and create a foundation for easy integration of future acquisitions.
Experience Enables Fast Deployments
"We led Evans through implementation of a new ERP enterprise business solution," said Joe Velez, Service Delivery Manager for Ultra Consultants. "And after they went live, we continued to work with them to achieve the value proposition defined in our business process improvement process.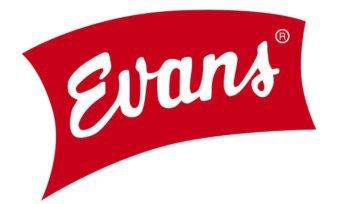 "Our post-implementation partnership with Evans strengthened its business," Velez continued. "We provided much-needed stabilization and tactical support, and set the stage for strategic growth."
In 2018, Evans tapped Ultra to assist in their due diligence for the prospective acquisition of Gaytan Foods – and then selected Ultra to lead the integration of Gaytan Foods into the enterprise ERP solution.
From the close of the deal to go-live, the project, which included requirements, design, process improvement, implementation and integration, took only nine months. "That's unheard-of for a major acquisition with a significant national footprint," Velez said. "Our success with the Gaytan Foods project prompted Evans to have us do it again in 2019 with Turkey Creek."
Ultra's experience, track record and trusted advisor status paid off on the Turkey Creek project: Velez and the implementation team were able to expand the enterprise solution to Turkey Creek in just 16 weeks.
"Ultra was able to rapidly add two significant acquisitions to our existing business footprint," said Steve Defenbaugh, Evans Food Group's Director of Information Technology. "Both were completed successfully on accelerated timelines, which allowed us to grow our business with minimal disruption to information systems and business flows."
In August 2019, Evans Food Group itself was acquired by Benestar Brands.
Project Successes Strengthen Relationship
Ultra's relationship with Evans continues under Benestar with critical support for the company's business systems and ERP strategy.
"We trust Ultra Consultants to help us with ERP growth challenges and with the improvement of our core business processes," Defenbaugh continued, "and we will be pleased to involve Ultra in future growth plans and improvements to our ERP solution."
---
7 Steps to Effectively Organize an ERP Project
The 7 Steps to Effectively Organize an ERP Project is designed for ERP project teams from today's forward-thinking manufacturing and distribution organizations.
Read tried and true strategies for manufacturers to effectively manage an ERP selection project. See what it takes to be successful and more with this Download.