What is business process improvement (BPI)? Business process improvement is an approach used to identify inefficiencies, and analyze, redesign and improve existing business processes to optimize performance, enhance workflows, conform to best practices and improve the user experience.
Why is BPI essential to ERP success?
Forward-looking manufacturers and distributors understand that to realize the full value of their ERP investment, they need to analyze and optimize their core business processes and then select and implement a solution to automate and accelerate those processes. And they believe, correctly, that it makes no sense to throw money, people, time and technology at incorrect, bad or broken processes.
At the most basic level, the primary function of an ERP solution is to help your organization efficiently and effectively execute core business processes. And when you concentrate on streamlining and integrating your processes, you virtually ensure that you will realize improved productivity, accelerated workflows and lower operational costs – benefits that drive higher business performance.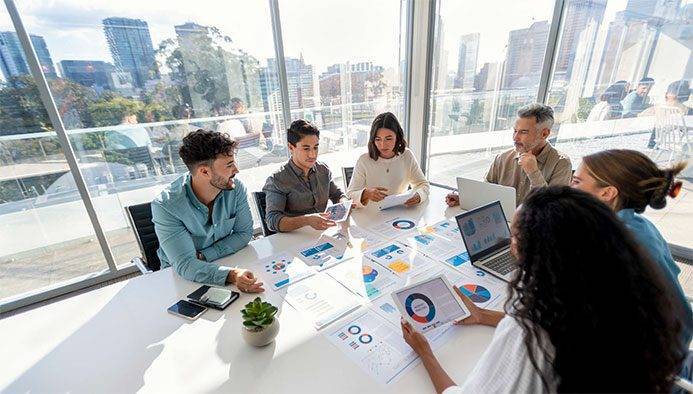 A Roadmap for Business Performance Improvement Guide
This guide provides a roadmap for implementing process improvement to drive business performance improvement.
DOWNLOAD NOW
Why start with BPI?
BPI is the critical first step on your business transformation journey. A detailed analysis of your business processes, practices and technical environment pinpoints areas for improvement, accelerates time-to-benefit, and informs the software selection process.
Or, as our expert consultants say, you can't know where you're going if you don't know where you are.
It's important to start your ERP project with BPI because you need to determine how your business operates today so you can then define how you want it to operate tomorrow. When you have that information, you can decide which new processes, practices and tools are required to make more efficient and optimized processes possible.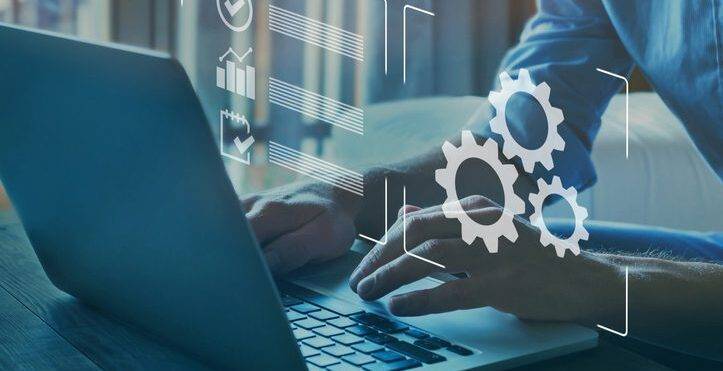 What is the BPI process?
At Ultra, we believe that to truly change how your business works, your organization needs to answer these three questions:
Where are we now?
The efficiency of most business processes declines over time unless a conscious and continuous effort is made to reexamine, re-imagine, re-engineer and improve them. An ERP implementation is the perfect opportunity to take a close look at how your organization currently performs its strategic processes, to document the current state, to determine the opportunities to apply best practices, and to streamline and improve these processes.
A view of your current state clearly exposes any problems that exist. While many executives are aware of inefficiencies in their business, they are often surprised by the extent of those inefficiencies, waste or problems in core processes.
What is possible?
Once the current state is reviewed (and inefficiencies revealed), your business process owners probably need to be shown what can be changed, enabled and accelerated using today's technologies.
As you would expect, most managers and users are not up to date on the capabilities of modern ERP solutions and current best practices for core processes. They know your system, and they may have some insight from a past position and solution, but that is not the in-depth knowledge required.
Through a shared understanding of the possibilities and problem areas, your entire organization can develop an appreciation of potential process improvements and opportunities for new efficiencies.
Where do we want to be?
With the current state determined and documented, and with possibilities and best practices known, a vision for improved processes and workflows – the future state – can be developed.
This effort starts with a review of your current processes and their inefficiencies, applicable best practices, future requirements and technological capabilities – and ends with your desired improvements and plans for future processes.
What is the ROI on BPI?
Faster, better processes – wherever they are in your organization – can deliver significant new efficiencies.
Most of the return on BPI – and a new ERP solution – comes from more efficient production and the resulting reductions in operating, inventory and labor costs. And optimized processes streamline ordering, eliminate physical inventory, improve production quality and enable more efficient scheduling, among other things.
There also are other important efficiencies that are the result of improved access to operational data, including more accurate materials planning, streamlined reporting, new dashboards and better, data-supported decisions. And there will be ROI achieved from increased customer satisfaction, enhanced supply chain communication and delivery performance
Where will BPI have the most impact?
Here are 11 business functions that, when optimized, are ripe for ROI realization:
E-commerce
Financial Management
Forecasting
Inventory Management
Pricing and Margin Management
Product Management
Production Management
Quality Management
Sales Management
Supply Chain Management
Learn more about BPI
Contact the experienced Ultra team to learn more about what is business process improvement and how intelligent, optimized processes deliver bottom-line benefits. Contact us for your free discovery call.