Week in and week out, Ultra's team of independent ERP consultants is out in the field guiding manufacturing and distribution project teams looking to improve business operations through use of enterprise technology systems.
As I travel the country, I use these posts to keep blog readers updated about current engagements through our "Stories from the Field" series of blog posts.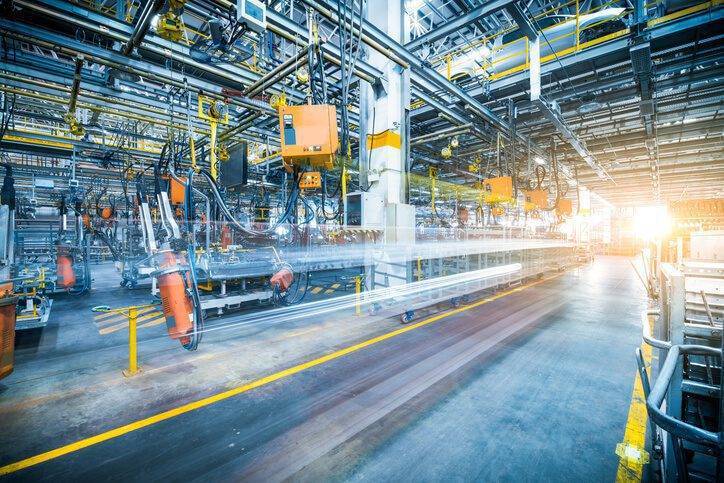 This first edition of the "stories from the field" series updates a current project I'm working on with a chemical processor looking to replace their existing legacy ERP system. It's an interesting story that looks at logistics, ERP and business process improvement
About the Process Manufacturer
The chemical processor is one of the prominent manufacturers in their sector, providing both industrial and after-market oils and lubricants and related products.  The company's extended enterprise is made up of production operations, transportation and distribution functions through a unique supply chain that includes standard "route" deliveries, long haul deliveries, export, oil products production (packaged and bulk), plastic bottles production, inbound and outbound logistics to manage truck, as well as rail and barge and fleet management that includes their own trucks and rented rail cars.
It's a complex environment due to the multiple production, distribution and warehouse locations, and the comprehensive network of logistics that covers the entire extended enterprise.
They manufacture products in largely a make-to-stock environment with some make-to-order processes. They operate with both batch processing and discrete manufacturing. Batch processing includes the blending of oil in bulk tanks, while discreet processing includes the production of their own plastic containers and the filling of these containers per demand requirements.
Seeking Improved Systems
In previous years, the company had in place a variety of stand-alone systems, legacy ERP, and manual spreadsheets and processes to handle business processes such as Quote/Sales Order/Work Order/Accounting functionality.
However, there were many issues, workarounds and redundant processes when it came to managing the flow of data needed to support the company's own transportation and logistics operations and inbound and outbound transportation needs.
Based on the transportation and logistics operations, the previous business systems could not easily track across the extended enterprise, so they were burdened with doing double entry and creating manual reports. Operations, logistics and transportation information was already obsolete when they tried to use it.
All in all, they had way too many manual processes and could not leverage the data to make sound business decisions.
Key Project Drivers
The company's leaders looked to our guidance to help them identify gaps in their current state processes, identify a desired "Future State" that integrated ERP functionality with a Transportation Management System (TMS). This integrated approach to the business would combine all the functions into one system would be the greatest benefit of an ERP system for the enterprise.
We started with Ultra's proven methodologies driving business process improvement. The Ultra team helped identify these key drivers in the current state:
Forecasting needed to be more sophisticated and thorough, moving away from a combination of manual coordination and excel based tools.
Integrated CRM was also an area of need to provide a 360-degree view of the customer.
Scheduling needed to be tied into the overall demand planning functionality to allow MRP and Master Planning to have a vision of future requirements so that material availability is more assured.
Warehouse management, previously accomplished via the ERP location capabilities along with spreadsheets and other manual tools, was cumbersome and needed improvement.
Tooling Life Cycle Management needed more robust functionality to track life cycle of the die and other key data.
Engineering Change Management is also important to improve, due to the multiple changes to existing products that are driven either by the customer or internal requests and buying of base oils in a commodity type purchasing environment. The current ECN process is manual and involves a lot of time with manual communication assuring that the change is implemented effectively. Many of these opportunities are missed or executed erroneously.
Multi-level BOM's and routings need to be enhanced to help improve production processes.
The Challenges of ERP and Business Process Improvement
Of all the "current state" gaps, the need for truck fleet management for inbound and outbound traffic emerged as the the single most significant aspect of the requirements for this project.
Ultra led thorough business process mapping which identified key areas needing improved processes, including:
Scheduling of inbound trucks, both fleet and of outside carriers, packaged and bulk
Scheduling of outbound trucks, both fleet and of outside carriers, packaged and bulk
Route planning for long haul trucks
Route planning for local "milk run" routes via company trucks
Real time/mobile tracking of deliveries along the local routes
Real time/mobile tracking of Hours of Service (ELD) & Driver Performance
Integration with production schedules
Improved processes to manage inbound and outbound leased rail cars
The Value of Teaming with Ultra
The chemical processor has benefitted from Ultra's involvement so far in this engagement which impacts ERP and business process improvement.
They understood that if new technology isn't coupled with steps to achieve real and lasting business process improvement, the project would not be a success.
Making business process transformation the goal of the project, with new enterprise technology, required creating a vision of the desired future state, based on the current state.
Learn More about ERP and Business Process Improvement
We'll look deeper at this project in an upcoming blog post related to ERP and business process improvement. We'll have more to report on as we work through vendor evaluation, now that both the current state and desired future state methodology has been worked through.
Read my previous "stories from the field" posts about transformation of legacy information systems including ERP for the construction industry.  Also, learn how implementing an ERP platform helped a supplier improve business performance via proven project methodology with a focus on time to benefit
Looking to create your own success story?  Contact the Ultra team today.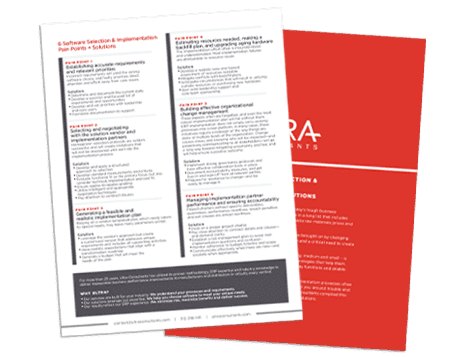 6 SOFTWARE SELECTION & IMPLEMENTATION PAIN POINTS + SOLUTIONS
Software selection and implementation processes often present challenges of their own. To steer you around trouble and help you drive success, Ultra's experts compiled a list of pain points and solutions to be aware of as you embark on this journey.
DOWNLOAD NOW