Customer First: Use Enterprise Technology to Improve Omni-Channel Order Management
With the proliferation of channels available to today's consumer or business purchaser, many of the project teams we speak with look to improve omni-channel order management.
From EDI, eCommerce, phone orders and customer portals, to Point of Sale systems and other sources, it is a complicated process to manage multiple inbound order channels.
During ERP selection, we guide manufacturing and distribution project teams to business improvements to optimize multiple inbound order channels.
When it comes to features offered by modern ERP systems to improve omni-channel order management, there are many options for companies to support multi-channel order integrations and leverage modern features for real-time inventory views, unified pricing and more.
View highlights from an educational webinar session on improving omni-channel order management
Stay Customer-Focused
To improve omni-channel order management, it's key to develop a cohesive strategy that addresses the varied ways customers can interact with manufacturers and retailers today.
This includes ordering in person (thru the traditional brick and mortar store) on a phone, on the internet (whether directly from the retailer/manufacturer or from a marketplace like Amazon and Wal-Mart) or through an app or customer portal available via mobile devices.
Features to Improve Omni-Channel Order Management
As an ERP consulting firm,  we advise our clients to look to enterprise systems to improve omni-channel order management. Key features to look for include:
User Interface – regardless of how a consumer or purchaser interacts with a retailer, they expect the same positive experience.
Fulfillment – purchasers not only expect delivery of their order "now" they want options as well. Order fulfillment from a website in the past often meant filling the order from a centralized distribution center.    Today, with Omni-Channel, a purchaser expects instant options for out of stock orders.
Inventory Management – to maximize customer service and satisfaction, it is critical that there is seamless visibility to inventory regardless of whether items are in a warehouse, with a third-party logistics provider, a retail store, etc. Often, a challenging aspect of inventory management is visibility of inventory that is in-transit to a warehouse or store.
Reverse Logistics – this has put an additional strain on returns as purchaser also want the ability to return product seamlessly and easily in whatever manner is most convenient to them, regardless of how they purchased it. Tied to this is the need to develop a flexible returns policy.
One Source of the Truth – item, customer and order information must be accurate to ensure consistency of experience.
Scalability and Flexibility – systems and processes must be developed that are able to quickly react to fluctuating demand and fulfillment requirements
Next Steps to Improve Omni-Channel Order Management
When looking to improve omni-channel order management, the process puts business process improvement as the highest priority.
Contact the Ultra team to discuss your current project requirements.
7 Steps to Effectively Organize an ERP Project
The 7 Steps to Effectively Organize an ERP Project is designed for ERP project teams from today's forward-thinking manufacturing and distribution organizations.
Read tried and true strategies for manufacturers to effectively manage an ERP selection project. See what it takes to be successful and more with this Download.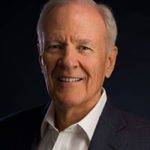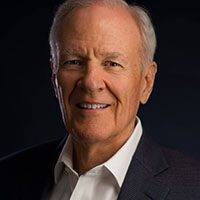 Jeff is the founder of Ultra Consultants, a well-known voice in the ERP consulting industry and an expert on ERP solutions for discrete and process manufacturers. Over the last 40-plus years, his companies have helped more than 2,000 organizations improve their business processes, select ERP software and implement advanced solutions.