Ultra State of the Economy Update: Colder Weather, Frigid Economies
Current economic affairs, with special focus on the U.S. Manufacturing and Distribution Industry, have a direct impact on today's manufacturing and distribution companies.
Here's our wrap up of recent economic data and events that have major sway over the economy.
Numbers Improve, Relationships Remain Uncertain
The recent acceleration in world gross product growth is stemming predominantly from firmer growth in several developed economies, although East and South Asia remain the world's most dynamic regions. Cyclical improvements in Argentina, Brazil, Nigeria and the Russian Federation, as these economies emerge from recession, also explain roughly a third of the rise in the rate of global growth between 2016 and 2017. However, recent economic gains remain unevenly distributed across countries and regions, and many parts of the world have yet to regain a healthy rate of growth.
Economic prospects for many commodity exporters remain challenging, underscoring the vulnerability to boom and bust cycles in countries that are overly reliant on a small number of natural resources. Moreover, the longer-term potential of the global economy carries a scar from the extended period of weak investment and low productivity growth that followed the global financial crisis.
A Look Back
In the first eight months of the year, world merchandise trade grew at its fastest pace in the post-crisis period. The rebound springs predominantly from stronger import demand in East Asia, as domestic demand picked up in the region, supported by accommodative policy measures. In several major developed economies, imports of capital goods have rebounded, as firms respond to improving conditions for investment.
Recent course adjustments in major trade relationships, such as the United Kingdom of Great Britain and Northern Ireland's decision to withdraw from the European Union and the United States of America's decisions to renegotiate the North American Free Trade Agreement and to reassess the terms of its other existing trade agreements, have raised concerns over a potential escalation in trade barriers and disputes.
These could be amplified if met by retaliatory measures by other countries. An increasingly restrictive trade environment may hinder medium-term growth prospects, given the mutually reinforcing linkages between trade, investment and productivity growth. In this regard, policies should focus on upholding and revitalizing multilateral trade cooperation, emphasizing the possible benefits from trade in services.
Global Manufacturing Performance
The performance of the global manufacturing economy remained relatively subdued in August. Although output growth ticked higher, rates of expansion in new orders and employment slowed, while confidence regarding the outlook for one year's time dipped to a near two-year low.
The J.P.Morgan Global Manufacturing PMI™ posted a 21-month low of 52.5 in August, down from 52.8 in July. The headline PMI has stayed above the neutral 50.0 mark for 30 consecutive months and is currently still above its long-run average (51.5). August saw further growth across the consumer, intermediate and investment goods industries. PMI readings improved slightly in the consumer and investment goods categories but slipped to a three-month low for the intermediate goods category (which also registered the lowest reading overall). Growth was fastest at investment goods producers. National PMI indices signaled growth in all but five of the nations (South Korea, Russia, Turkey, Thailand and Myanmar) for which August data were available.
Developed nations tended, on average, to register faster rates of expansion than their emerging market counterparts. Growth in the US and the euro area remained solid in August, despite easing to nine- and 21-month lows respectively. Rates of expansion improved in Japan and Australia but slowed in the UK. Canada registered a further above global average rate of expansion, albeit the weakest since May. Among the largest emerging nations, the China PMI was only marginally above the 50.0 no-change mark (50.6) and at its lowest level since June 2017. Growth eased in India and picked up to a four-month high in Brazil.
The rate of expansion in incoming new orders eased to a near two-year low in August, with the trend in new export business remaining at near-stagnation. A further modest increase of backlogs of work, alongside a mild pick-up in output growth, encouraged firms to take on additional staff. Employment has risen for 24 months, with job creation seen in (among others) the US, Japan and the euro area. Cuts were seen in China and Brazil. Input cost inflation remained elevated in August, despite easing to a three-month low. Part of the rise in purchase prices was passed on to clients, leading to a further solid increase in average output charges.
Additionally, the U.S. tariff policy situation remains in flux. In just the last week, the U.S. went from suggesting automobile tariffs could be on the way to issuing a joint statement with the European Commission chief announcing an intention to work toward "zero tariffs, zero non-tariff barriers, and zero subsidies."
Much of the volatility has been a result of investors trying to interpret to what extent the threats would come to fruition. So far it has been a small portion, although the situation remains fluid. Recently the U.S. threatened tariffs on an additional $400 billion of Chinese exports — a figure that far exceeds China's imports from the U.S. Capital Group political economist Matt Miller believes this imbalance raises the risk that Beijing will retaliate with nontariff measures, such as consumer boycotts or heightened enforcement of regulations on American businesses operating in China.
Although Trump would like to reduce the deficit with all countries, his biggest target has been China. The U.S. trade deficit with China was $376 billion in 2017, with exports at $130 billion and imports at $506 billion. In addition to tariffs, the administration has considered blocking Chinese firms from buying U.S. companies with industrially significant technology. But even then, it backtracked on some of the toughest restrictions initially proposed.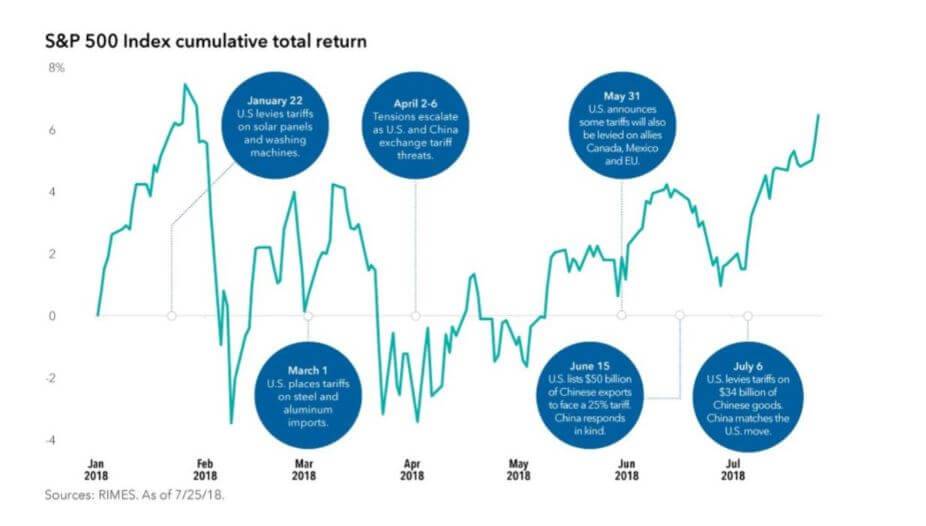 Most of the uncertainty has centered on the trade of physical goods. A possible silver lining is that an increasing share of transactions now involves digital assets and ideas rather than tangible products. Cross-border digital traffic surged in the last decade and its growth is projected to accelerate over the next several years. Many aspects of the digital economy cannot be easily dictated by governments, so the impact of trade negotiations is likely to be less severe for technology companies than manufacturers.
Mixed News in North America
Economic growth is strengthening to about 3% largely due to a substantial fiscal boost. Employment growth remains robust which, coupled with buoyant asset prices and strong consumer confidence, is sustaining income and consumption growth.
Business investment is projected to strengthen as a result of major tax reform and supportive financial conditions.
A pick-up in the world economy is underpinning export growth, although tensions have emerged on how best to reduce barriers to trade. Fiscal policy is set to loosen substantially. As spending appropriations are determined, they should prioritize boosting the productive capacity of the economy, such as by supporting infrastructure investment. Fiscal policy combined with structural policies can also help those on the margins of the labor force into employment.
As macroeconomic policy rebalances, the projected gradual withdrawal of monetary accommodation is needed to ensure that inflation returns to target and inflation expectations rise to their historical norms. Heightened risks in the non-financial corporate sector have emerged.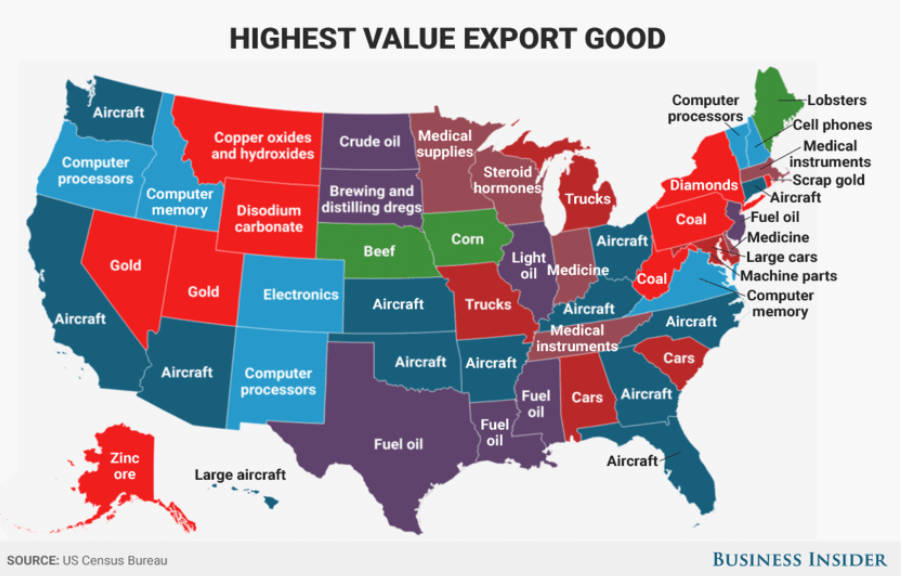 Most major market groups posted gains in August. The index for consumer goods rose 0.3 percent, as a rebound for automotive products and an increase for energy products outweighed losses for non-automotive durables and non-energy nondurables. The production of business equipment advanced 1.2 percent on gains for transit equipment and for industrial and other equipment.
Defense and space equipment recorded an increase of 0.6 percent, while the index for business supplies moved down 0.3 percent and the index for construction supplies was unchanged. Materials posted an increase of 0.5 percent, as gains for energy materials and for durables were partly offset by a decrease for nondurables.
North American Manufacturing Activity

Manufacturing output increased 0.2 percent in August and was 3.1 percent higher than its year-earlier level. The index for durables rose 1.0 percent, while the indexes for nondurables and for other manufacturing (publishing and logging) declined 0.5 percent and 0.9 percent, respectively.
Within durables, the largest increases were recorded by motor vehicles and parts, primary metals, and machinery, while the only sizable decrease was registered by furniture and related products. By contrast, within nondurables, only textile and product mills posted a gain.
Mining output rose 0.7 percent in August; it has advanced more than 14 percent in the past 12 months, supported by substantial increases in the oil and gas sector. The index for utilities moved up 1.2 percent in August, as a rebound for electric utilities outweighed a small decline for gas utilities.
Capacity utilization for manufacturing edged up in August to 75.8 percent, 2 1/2 percentage points below its long-run average. The operating rate for durables increased, but the rates for nondurables and for other manufacturing both decreased. The utilization rate for mining rose to 92.0 percent and remained well above its long-run average. The rate for utilities went up to 78.0 percent but was more than 7 percentage points below its long-run average.
Ultra Perspective
Although global growth numbers are on the rise, it is important to note that these figures are heavily influenced by the stellar growth happening in developing countries such as Argentina and Indonesia, rather than purely from economies such as the U.S. and China. Furthermore, the performance of the global manufacturing economy remained relatively subdued this past month, yet again.
Although output growth ticked higher, indexes showing rates of expansion in new orders and employment slowed, while confidence regarding the outlook for one year's time dipped to a near two-year low.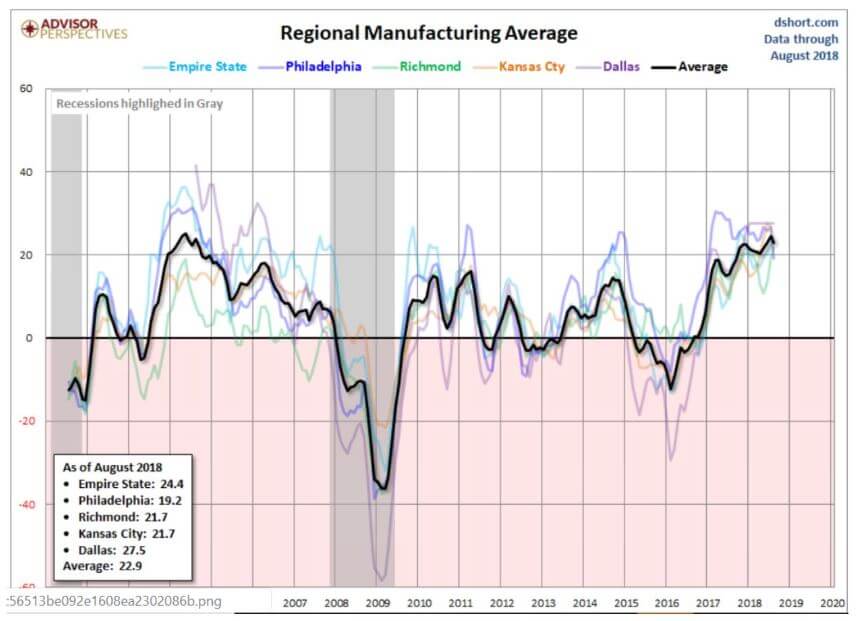 Stateside, it seems as though manufacturing activity has picked up with nearly all markets experiencing perks in growth this past month. However, despite the positive numbers, we are still well below long-run averages. The tariff situation remains in flux, but it seems that the physical goods markets are bearing the brunt of this battle, with software and digital goods companies being largely unharmed by the tense relations between the U.S. and large markets such as China.
Final Insights Heading into the 4th Quarter
It seems 2018 is a year of complete economic uncertainty. Growth projections are still steady, however growth is severely unevenly distributed, with substantial parts of the world yet to experience any steady growth.
Additionally, trade policy, especially among large developed economies still leave those tentatively positive projections at risk, as well as leaving emerging markets to fight over scraps. Relationships between nations remain strained, and we can't count on any of our indicators to predict the long term until trade policy settles and more informed monetary decisions can be made.
6 Software Selection & Implementation Pain Points + Solutions
Software selection and implementation processes often present challenges of their own. To steer you around trouble and help you drive success, Ultra's experts compiled a list of pain points and solutions to be aware of as you embark on this journey.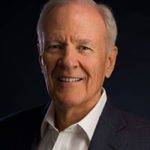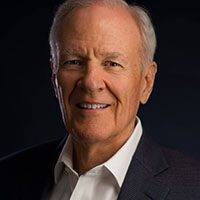 Jeff is the founder of Ultra Consultants, a well-known voice in the ERP consulting industry and an expert on ERP solutions for discrete and process manufacturers. Over the last 40-plus years, his companies have helped more than 2,000 organizations improve their business processes, select ERP software and implement advanced solutions.