Top 5 Reasons to Move from On-Prem to the Cloud
This guest post from Decision Resources Inc. looks at the decision of whether to keep their ERP on-premises or make the transition to the Cloud.  
Years ago, cloud computing wasn't yet available to smaller companies, or the cost was exorbitant to explore. However, today the Cloud is open, ready and affordable for companies of all sizes and across all industries. Companies can take advantage of the Cloud's numerous benefits in productivity, security, budget, efficiency and more. 
Transitioning to the Cloud is a significant move. With incredible benefits to your organization, employees and customers, now is the right time to explore why and how to transition your on-prem ERP to the Cloud.  
Simply put, cloud computing is storing and accessing organizational data over the Internet instead of a computer hard drive or utilizing physical infrastructure. A company needs an online connection to make cloud computing accessible anytime and anywhere, from any device. The Cloud is a business's most notable competitive advantage in today's digital-driven environment, especially when companies must be mobile and responsive, facilitate off-site and remote work, and increase visibility and reliability across all areas– all while meeting and exceeding customer and stakeholder expectations.  
However, as simple as it sounds, the business and workforce advantages are transformational. This is an area of tremendous significance and consideration for many companies, and we want to help you make the most informed decision for your company. 
Here are our five top reasons for transitioning from on-prem ERP to the Cloud.  
1. Cloud ERP will benefit your company in tremendous cost-savings and ROI.
First and foremost, cloud ERP implementation, upgrades or transitions tremendously decrease budgetary costs because there is no physical infrastructure or physical data storage to consider. In addition, once ERP is fully transitioned to the Cloud, businesses can get up to speed immediately, without the downtime that drags down human and capital resources.  
 Consider compliance regulations, for example. By hosting your company ERP on the Cloud, your organization gains scalable computing power that provides an effortless way to archive data without the high cost of on-premises infrastructure. Many companies are moving rarely accessed data, called archive data, to the Cloud to meet compliance regulations.   
2. Cloud ERP offers increased collaboration among users and workforces.
Cloud ERP is designed for the skilled workforces of today. Not only does cloud ERP facilitate a modern-day workplace, but cloud computing enables workers in multiple locations to collaborate, whether working remotely or working across different company sites.  
Collaboration is often cited as the top reason companies list for moving to the Cloud. By providing the simultaneous syncing and sharing of information in real-time, cloud computing is responsible for boosting employees' teamwork and overall efficiency. 
 Additionally, with cloud ERP, productivity increases. Staff can access critical documents from anywhere and from any device, such as a mobile tablet or smartphone. When a manager needs a critical update from an employee who is on the road, that employee can access, update, and share the data in real-time without interruptions or delays.   
3. Cloud ERP enhances data and business security without requiring add-on applications.
The highest levels of security and data integrity exist in the Cloud. Security measures are also completely centralized, flexible, and scalable for emerging needs and business growth.  
 Where on-prem ERP can be compromised, authentication and encryption are inherent in the Cloud, and these measures don't require third-party add-on applications, as many on-site solutions do. 
4. Cloud ERP enables better business.
When businesses can deploy their applications more rapidly, they realize a return on investment quicker. The Cloud enables faster and more seamless integrations with supplementary business intelligence software across your company, which means businesses can keep moving forward without delays or disruptions.  
5. Cloud ERP empowers your workforce and business environment to achieve higher levels of efficiency and productivity.
After switching to the cloud, companies no longer need to be concerned about the following business requirements and considerations: 
Power demands 

 

Expensive hardware taking up space

 

Software updates

 

Files stored on a single computer

 

On-prem security risks 

 
Instead, you keep your entire company focused on goals, growth, and generating revenue and relationships.  
Experienced partners are your company's greatest asset when transitioning from on-prem ERP to the cloud. 
Whether your company is in the consideration phase, just getting started on the cloud or expanding your company's existing cloud ERP, a trusted and proven ERP partner can assist you through the process.  
Learn more when you join Decision Resources Inc. on July 23 from 2 p.m. to 3 p.m. EDT for a free live webinar and demonstration of Infor CloudSuite Industrial version 10. Thousands of companies, from equipment manufacturers to food and beverage processors, use this system to run their business efficiently and effectively.  
In the hour-long demonstration, the DRI experts will share the new look and feel, and the latest functionality. Can't make the live webinar? Register anyway! DRI will send the recording to all registrants following the live demonstration. 
For additional information or questions, visit decision.com. 
ABOUT THE GUEST AUTHOR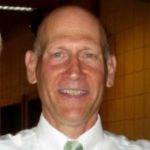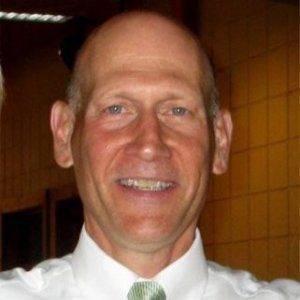 Sam DeBone has proudly led Decision Resources, Inc.'s sales and marketing team since 1989. Sam has more than three decades of experience in the software industry and more than 25 years of experience with SyteLine and CloudSuite Industrial software solutions. He is actively involved not only with projects for new customers, but also in working to ensure that DRI's existing customers continuously receive the advice and support they need concerning upgrades, new products, and consulting services. Sam enjoys working closely with DRI's customers and is deeply committed to the company philosophy that there is nothing more important than DRI's relationship with our customers
6 Software Selection & Implementation Pain Points + Solutions
Software selection and implementation processes often present challenges of their own. To steer you around trouble and help you drive success, Ultra's experts compiled a list of pain points and solutions to be aware of as you embark on this journey.