Transform Your Business with an ERP
This guest post looks at issues manufacturers can run into with ERP selection. 
It's hard to think about areas where your business might struggle or where your company might be under-performing. It takes vulnerability and honesty to dig deep and look at where any weak spots exist to optimize organizational performance. When you're looking to do so, it requires a tremendous amount of trust to open your doors and your books to outside partners and consultants, even when you know their intentions are good. We know that it's not easy—but the good news is that you're not alone. Many businesses today experience challenges across areas, including efficiency and productivity, delivering on customer and employee expectations, or managing mounting financial or human resource costs. Maybe your business struggles in one of these areas or all of them…but it doesn't have to.
An ERP system can help with solving all of these issues and more—and it can completely transform your business. ERPs act as a gatekeeper to all of your business resources, data, and information, by constantly accessing and updating information across multiple departments and functions of your businesses in real-time and in one centralized location.
If it sounds like a miracle-worker, well, it is! An ERP system works with you and for you to ensure that you have the business intelligence you need to stay competitive and profitable. Here are a few key transformation areas you'll see when you implement an ERP.
Enabling and Enhancing Business Agility
With the appropriate ERP system in place, your company can take advantage of flexibility and scalability as it grows and changes with economic ebbs and flows. With legacy systems, your business is locked into a set operating system and an inflexible model of inputting and exporting information that doesn't account for real-world and real-time business changes and decision-making. An ERP gives you the ability to add or remove applications, functionality, and features with simplicity and ease. You can integrate new technology and import and export data when, how, and as you need to. Most importantly, you can do all this without significant lag-time and without time-consuming and error-prone system overhauls.
Task Automation for More Efficient and Productive Workflows
ERP automation frees up your employees to use their time, talents, and skills to take on work and produce outcomes that they otherwise couldn't. ERPs also eliminate common operational issues like manual-entry errors, accidentally skipping a step in a process, or missing a deadline– all of which create time-consuming and significant challenges for your business to overcome. And, you'll have greater visibility into the ins-and-outs of your business processes and procedures (like supply chain management) so that you can assess business performance and make necessary adjustments.
Supporting Your Customers and Your Customer Support Team
Customers are the lifeblood of any business. Without them, you wouldn't have anyone to purchase your products or services. And your customer support team is your first line of contact with your customers; their ability to address a customer's request or provide customer resolution determines if your customers continue to come back to your business.
Integrating an ERP system with customer relationship management (CRM) tools arms your team with access to essential data about each customer, such as purchase history or specific pain points, wants, or needs. All of this data comes together to support your customer service and support teams to tailor their approaches, build and manage better relationships, and provide better outcomes for your customers.
Driving Better Business Decisions with Reporting and Analytics
If your business is approaching decision-making without comprehensive reports or analytics, you're probably not able to track hard data, financials, or other statistical support that demonstrate successes or failures. An ERP system gives you all of the information you need upfront. That information helps you determine how your business is performing, how it should respond to opportunities and challenges, and provides the analysis you need to define successful outcomes—all in ways that are easy to access, easy to understand, and easy to report, in order to guide you in making the best decisions for your business.
It's not only about decision-making. Your ERP will allow you to dig deep into the details, showing you how a particular product is performing, perhaps, or how a specific department or even a specific employee is impacting business costs and revenue.
Ultimately, if the data exists, your ERP system will have the ability to turn it into a report that you can use to plan and make data-driven decisions that give you a sense of confidence.
With the right ERP system in place, you can transform your business into an efficient, productive, outcome-driven powerhouse. To learn more about ERP benefits and how to choose the right ERP for your business, check out the new e-guide from Decision Resources, Inc., "How ERP Can Be Used to Improve Company Performance," available online for free.
ABOUT THE GUEST AUTHOR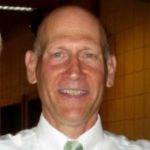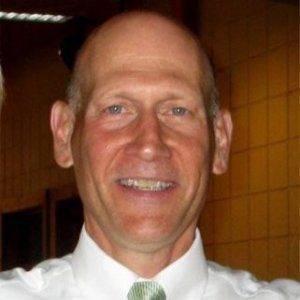 Sam DeBone has proudly led Decision Resources, Inc.'s sales and marketing team since 1989. Sam has more than three decades of experience in the software industry and more than 25 years of experience with SyteLine and CloudSuite Industrial software solutions. He is actively involved not only with projects for new customers, but also in working to ensure that DRI's existing customers continuously receive the advice and support they need concerning upgrades, new products, and consulting services. Sam enjoys working closely with DRI's customers and is deeply committed to the company philosophy that there is nothing more important than DRI's relationship with our customers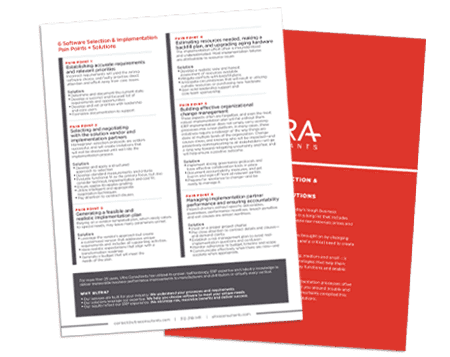 6 SOFTWARE SELECTION & IMPLEMENTATION PAIN POINTS + SOLUTIONS
Software selection and implementation processes often present challenges of their own. To steer you around trouble and help you drive success, Ultra's experts compiled a list of pain points and solutions to be aware of as you embark on this journey.