The Business Process Management Lifecycle (BPM) is a systematic approach to manage a company's workflow. It is composed of five stages that involve designing, modeling, executing, monitoring and optimizing business processes. By following these steps, organizations can create a successful process that delivers tangible benefits and drives long-term success.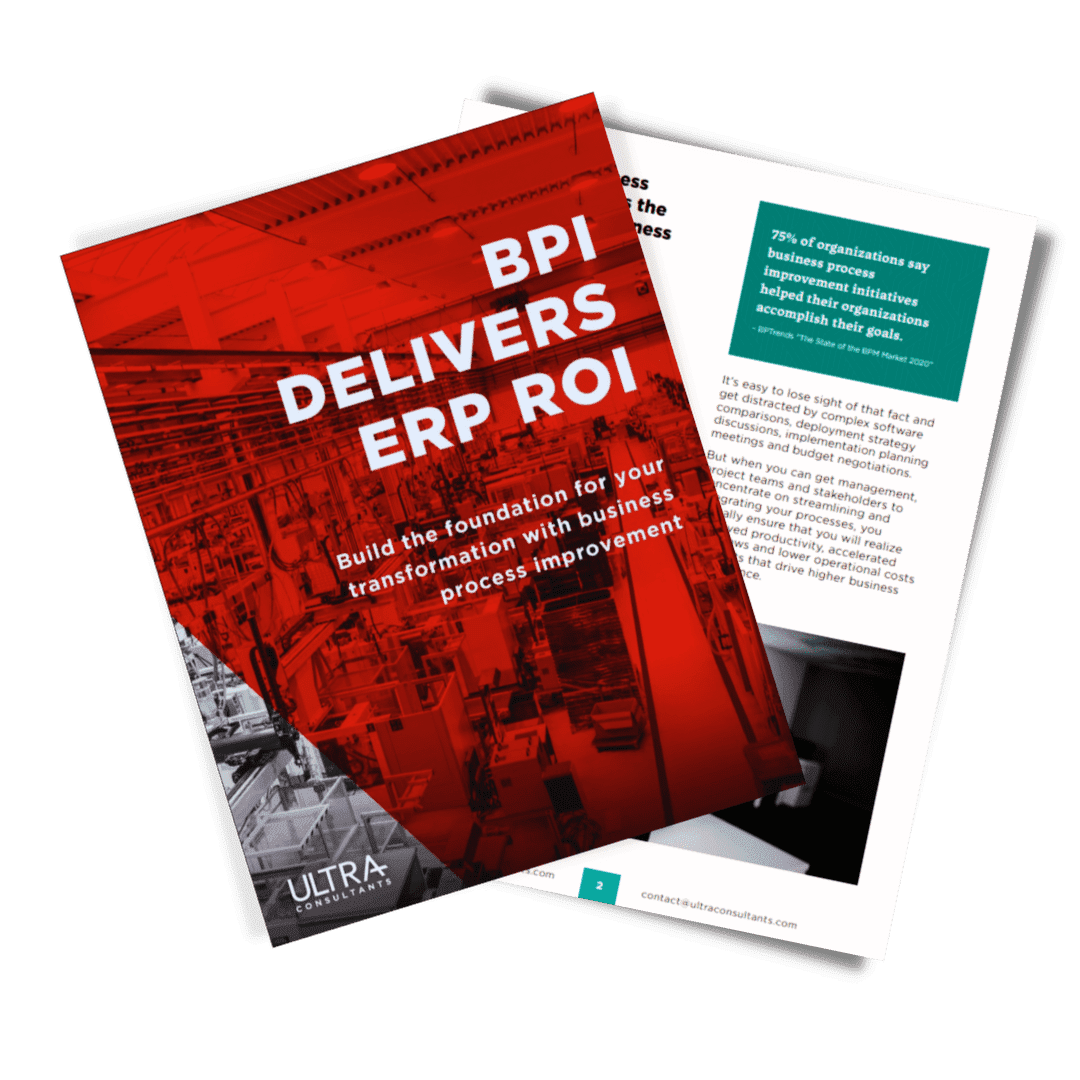 Business Process Improvement (BPI) Delivers ERP ROI
When your company prioritizes BPI, the odds of achieving your business transformation improve significantly.
DOWNLOAD NOW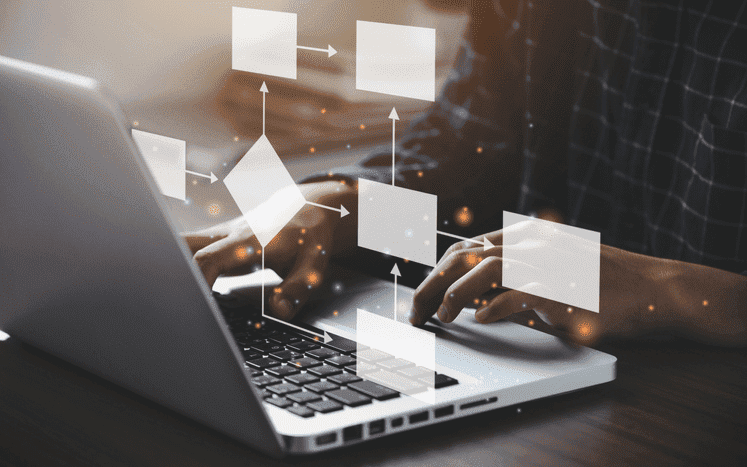 Business Process Management Lifecycle
1.      Process Design
Process design of the BPM lifecycle involves the identification, analysis and design of business processes to enhance efficiency, reduce costs and improve customer satisfaction. 
During the process design, a thorough analysis of the existing process and process gaps is undertaken. Your organization should conduct this to identify the areas for improvement and involve automation to optimize them for better outcomes. This process optimization ensures that the existing systems are streamlined and aligned with the desired objectives of the organization.
The process design stage should answer some important questions like: 
What is the purpose of the process? 
Who will be involved in the process? 
How should the process integrate with other processes or systems? 
What technology can be utilized for the process to be executed effectively? 
By answering these questions, your business will have the ability to design a process that meets your specific needs and aligns with your business goals. 
2.      Model
During this stage of the BPM lifecycle, the goal is to create a visual representation of the business processes that are to be improved. This involves identifying key component activities, mapping out business activities and defining the sequence of process flows. Additionally, this stage calls for the identification of the resources required for each activity as well as determining the timelines for each stage in the process. 
The process model phase involves collaboration between all stakeholders to identify areas of improvement and streamline existing processes. The outcome of this stage is a detailed blueprint that eliminates confusion and misunderstanding by providing clarity to all stakeholders of the organization. During this phase, utilizing business process management software is beneficial.
The business process model created should effectively showcase how activities flow from one process to another, including incoming and outgoing inputs as well as expected outputs, to achieve the intended results. 
3.      Execute
This stage of the BPM lifecycle involves the implementation and execution of designed processes. 
During the Execute stage, the focus is on achieving the desired outcomes by adhering to the process design and ensuring all stakeholders are working together to complete necessary tasks. This stage requires close monitoring and control to ensure compliance with standards and regulations. 
4.      Monitor
During this stage, the aim is to ensure that the executed processes remain effective and that they meet the expected outcomes of the organization. The monitoring stage is critical in recognizing any issues or inefficiencies within the implemented processes. 
The main activity for this stage is continuous tracking, analysis and measurement of process performance. The execution of defined key performance indicators (KPIs) is a primary component of this stage. These KPIs assist in the identification of areas that require improvement or adjustment, allowing the organization to take corrective action as necessary. 
5.      Optimize
This stage of the Business Process Management Lifecycle involves progressive improvement and fine-tuning of the processes developed in the previous stages. 
During this stage, your organization must apply advanced and innovative techniques to manage multiple processes and automate processes further, making them more efficient. Various tools, such as Six Sigma and Lean methodologies, are used to identify areas for improvement, analyze processes, and eliminate redundant steps. This stage also involves adjusting processes to accommodate changing business requirements and technologies, thereby facilitating business process change.
Your organization must conduct regular performance monitoring, gather feedback from stakeholders and use data analytics to continually optimize its processes. 
Streamline Your Business Processes for Maximum Efficiency
Business Process Management (BPM) is a critical business strategy for any organization seeking to improve its operations and maximize profitability. BPM identifies process gaps, connects front- and back-end processes, and creates agile business applications through digital transformation, using cutting-edge technologies like robotic process automation, artificial intelligence and machine learning. By implementing effective business process management systems, companies can streamline their existing processes and identify areas for process improvement.
At Ultra Consultants, we understand the importance of BPM in today's competitive business environment. Our team is committed to helping your organization achieve best practices in BPM through comprehensive analysis, insights and recommendations. With our proven track record of success, it is no wonder that Ultra Consultants is a trusted advisor to some of the largest and most respected global organizations. 
If you are looking to take your business to the next level with BPM, Ultra Consultants is here to help.