See Why Change Management is Critical for Your ERP Project
Most project teams coming out of a successful technology initiative would agree that change management is critical for your ERP project.
As an independent ERP consulting firm, we often guide our clients to work through key change management strategies during an ERP project.
The data backs us up.
Ultra's ERP Implementation Study shows that a focus on people, process is a critical success factor.   Read more about why change management is important as revealed by Ultra's ERP implementation survey.
Ultra's Founder and CEO Jeff Carr, along with Ultra's Director of the Center of Excellence Andrew Bolivar, took a deep dive into the survey findings during a recent webinar:
View this webinar highlight which is chock full of practical insight about change management.
In the webinar highlight, Jeff walks you through real-world scenarios describing what happens when change management is overlooked.  The information illustrates why change management is critical for your ERP project
Jeff also describes the outcomes when effective communication, training, and readiness are successful.
The webinar highlight also shares expertise from Andrew Bolivar about change management.  As Andrew notes, organizational change management is a lot more than communications. It is a strategic methodology that supports integrated organizational change management.
Andrew also shares a particularly challenging project that was facing internal resistance.  With Ultra's help, the project turned around so that implementing the ERP system turned out to be a good opportunity for the manufacturer to create lasting business change within their organization.
Going Beyond Technology
It's critical for project teams to work through an effective change management plan.
Change management involves introducing best practices throughout the entire organization to increase efficiency, improve overall business performance and maximize the ERP system's value.
While questions about change management and ERP are common, a focus on "people and process" yields value.
As business improvement consultants, it's our experience that ERP change management is more than simply selecting and implementing an ERP system.
As with any complex project, resistance to change is the norm, not the exception. Expect it, prepare for it and manage it to minimize the impact that it can have. Ignoring it and hoping it will go away is not an option.
Change Management is Critical for Your ERP Project  – Learn More
As your ERP project team considers a possible technology initiative, see these change management resources including white papers, articles, podcasts and more for examples of innovative approaches to change management.
As an ERP consulting firm serving manufacturing and distribution teams, we're committed to the success and health of this important industry sector – with services focused on change management.
Contact Ultra Consultants to start your technology-enabled transformation.
6 Software Selection & Implementation Pain Points + Solutions
Software selection and implementation processes often present challenges of their own. To steer you around trouble and help you drive success, Ultra's experts compiled a list of pain points and solutions to be aware of as you embark on this journey.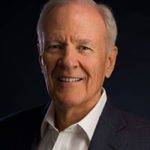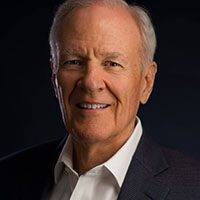 Jeff is the founder of Ultra Consultants, a well-known voice in the ERP consulting industry and an expert on ERP solutions for discrete and process manufacturers. Over the last 40-plus years, his companies have helped more than 2,000 organizations improve their business processes, select ERP software and implement advanced solutions.