Today's Food Processing Industry: Staying Abreast with Quality Initiatives
The Ultra ERP Blog keeps pace with enterprise software market activity – especially as it relates to ERP selection and enterprise software implementation.
This guest post looks at using ERP in the food processing industry to streamline operations, improve quality. 
In the face of a continued emphasis on quality, manufacturers are wise to strengthen processes and develop goals and strategies for growth and longevity.
With over 60% of all FDA recalls in 2018 being correlated to food manufacturing, it's becoming increasingly imperative that food and beverage manufacturers place quality initiatives as a priority this year and the years ahead.
Hot topics driving the focus on quality in 2019 include: establishing a quality culture from the top-down, the increasing incidents of food fraud in the marketplace and validation of a food safety plan to comply with regulatory mandates.
An investment in ERP software for process manufacturers provides the functionality to document and control quality initiatives that provide manufacturers the right tools and reporting to improve the quality of their products, now and into the future.
Company-Wide Quality Culture
Increasing competitiveness in the global marketplace has placed quality at the forefront of manufacturers' initiatives as a means to drive companies to stay ahead of their competition. This requires a paradigm shift within companies to establish and maintain a culture that enacts quality as a part of their core values.
An established quality culture includes a focused quality mindset initiated and supported from the top-down in the organization. When this occurs, a quality culture is integrated throughout the company, with all employees onboard. By creating an open and transparent environment in which employees are comfortable talking about problems and concerns, everyone in the organization is empowered to make quality a priority.
This culture of quality enables all employee stakeholders to take ownership of averting harm to consumers and therefore preventing recalls from occurring.
With a comprehensive ERP software solution, a company's technology, processes and standards are shared among departments – a reality that does not occur with manual methods, homegrown databases or standalone software systems.
Elimination of departmental silos caused by outdated processes helps to create the culture of quality that manufacturers seek to be more successful. With a centralized database and integrated reporting, quality initiatives are completed with ease and are accessible and transparent to all company stakeholders.
Food Fraud
Food fraud issues are an increasing concern for food and beverage manufacturers attempting to create quality products for the marketplace. Food counterfeiting involves illegally substituting cheaper ingredients and then mislabeling products intentionally or ambiguously, with the purpose of selling for a higher price point. This type of food crime creates problems downstream in the manufacturing process as undeclared substances, harmful chemicals, and poor quality ingredients infiltrate the supply chain – instigating possible allergic reactions and product recalls.
With the latest technologies available, mitigating food fraud is made easier by visibly tracing materials throughout the supply chain.
An ERP system is essential to the process by maintaining strong vendor relationships that require the documentation of supplier information and the recording of stringent testing results to ensure that regulatory and in-house specifications are met.
The search for alternate vendors is initiated in the event of compliance failures to mitigate the chance of product recall should raw materials not meet specific standards. With the automated workflow of an ERP solution, quality processes and tests are regularly completed to ensure consistency and eliminate fraudulent materials from being utilized in production.
A Validated Food Safety Plan
In light of the impact of food and beverage recalls and the increasing media exposure with negative company connotations, more companies are looking to adopt BRC Global standards, Global Food Safety Initiatives (GFSI) including SQF, and other quality standard certification requirements in the new year. Governing bodies such as the USDA and FDA also require added guidelines, regulations and documentation to ensure the quality and safety of consumable products. This shift has created an increased interest in validating food safety plans.
A Preventative Controls and Food Safety Plan is an effective tool when taking a risk-based, preventative-controls approach to food safety initiatives. A Food Safety Plan (FSP) consists of documentation that provides a systematic approach to the identification of food safety hazards.  A validated plan contains a collection of documented processes describing the activities taken to ensure the safety of food throughout manufacturing, processing, packing, and storage.
An ERP software solution with documentation capabilities provides full forward and backward product traceability throughout the supply chain with instant and real-time accessibility. Monitoring the quality of products is automated and recorded through the tracking of materials, documenting recipes and formulas, routine batch testing, accurately and thoroughly labeling of products – including raw material, work in progress (WIP) and finished good information. An automated system assures that food safety policy and procedures are being followed and documentation is readily available.
As concerns regarding quality continue to be at the forefront of the food and beverage industry, manufacturers are establishing their 2019 goals and strategies for growth that include staying abreast of quality initiatives. It is important to recognize that adopting a company-wide quality culture, combating food fraud and validating food safety plans are areas of concern that should be addressed. To that end, industry-specific ERP solutions provide the capabilities and tools essential to maintaining quality as a primary focus for your business well into the future.
---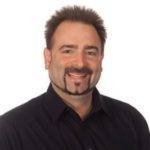 Daniel Erickson, ProcessPro Product Strategy Manager
As ProcessPro Product Strategy Manager, Daniel focuses on driving overall market success by ensuring products meet both current and future market demands. His diverse experience with the customer base within the food, beverage, nutraceutical, personal care, pharmaceutical, cannabis and chemical industries provides a strong foundation for his role.
The 7 Deadly Sins of ERP Implementation
Some mistakes are just bad strategic or financial decisions. Some are the inevitable consequence of situational or organizational factors. Some, however, are the result of process-oriented or people-centric choices – and are easily avoided. These are The Seven Deadly Sins of ERP Implementation.