Many of the project teams we work with seek an ERP implementation best practices guide. That's because now more than ever, it's critical to have knowledge of the best practices and best enterprise technologies available on the market today.
Having this information will improve the outcome of your ERP implementation project.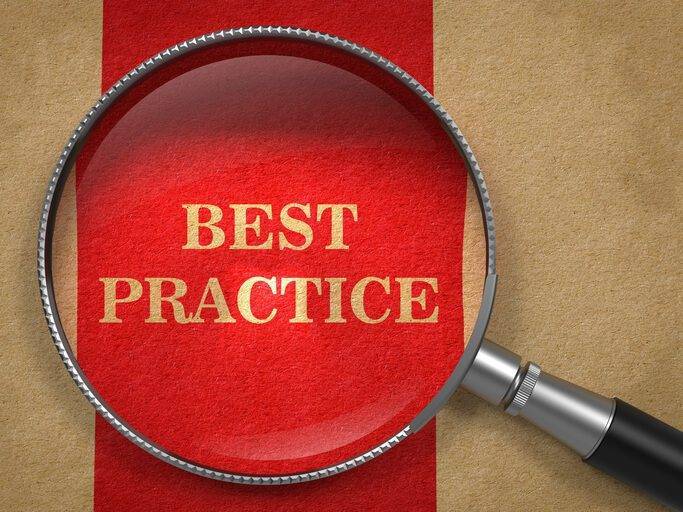 ERP Implementation Best Practices Guide
Because hundreds of manufacturing and distribution enterprises have looked to Ultra for up-to-date expert guidance, this blog assembles an ERP Implementation Best Practices Guide.
The following five areas below link to various resources and articles that give you further details on best practices in ERP implementation.
1 – Start with Insight
First things first – as you embark on an ERP project, the first resource from your ERP implementation best practices guide is to identify and select independent guidance and experience. At this juncture, it's important to understand how a software implementation vendor differs from an independent consultant. The primary mission of the software implementation vendor is to configure the software and reach the go-live status. The goal of the independent consulting organization is to focus on business process transformation and industry best practices.
From the beginning of the project, an independent consultant makes sure that the desired future state and business transformation goals are built into the solution. The consultant identifies any gaps between generic software and industry best practices and then drives gap-closure activities to satisfy the business expectations.
2 – Choose the Right Methodology
Our second resource from your ERP implementation best practices guide involves choosing the right ERP implementation methodology for your company. Recently, we're seeing two different implementation methodologies: the traditional method and the turnkey method. Best practices require that you fully understand your chosen methodology. The traditional method involves the ERP implementation team working with the vendor consultant to plan, educate the team, design/configure and set up the system and new business processes, conduct conference room pilots leading to a go-live, plan the cutover process and support the go-live.
The turnkey method is a vendor-led with the vendor consultant taking a bigger role in the plan construction, the project set up and configuration, prototype review/education, conference room pilots, cutover activities and training and go-live support.
3 – Avoid Pitfalls
The third resource from your ERP implementation best practices guide is to be aware of what a failed ERP implementation looks like, and how to avoid them.
Business transformation through new or updated enterprise technology will never take place without effectively managing change across three key organizational areas: people, process, and technology. Change management planning from the very beginning is essential.
When the future state vision is fuzzy and poorly developed, the ERP is likely to fail and ROI will never materialize. Far too often we see new systems implemented that essentially mimic the old system and "the way we've always done it." The future state vision, which the team identifies through detailed process mapping, must be shared among all departments and locations to encourage buy-in and team acceptance.
Finally, ERP failure comes from data conversion problems. When companies don't know how to get the data out of the system or use it effectively for improved operations, forecasting and decision making, even the best ERP project is doomed to fail.
4 – Consider the Steps
The fourth resource from your ERP implementation best practices guide is to consider 3 critical ERP implementation steps to achieve success.
From reviewing business processes before implementing a new ERP solution, to creating a communication plan that is effective and timely, knowing the proven steps will ensure a successful implementation.
5 – Take a Phased Approach
Finally, our fifth insight from your ERP implementation best practices guide drills down into a phased approach to ERP implementation strategies is the most effective approach.
Enterprises need implementation strategies that result in full utilization of the new system's functionality and benefits. Using a phased approach speeds the rate of adoption and gets a manufacturer up and running faster and with fewer disruptions to operations.
Looking for an ERP Implementation Best Practices Guide?  Get the White Paper
Ultra's independent consultants offer ERP implementation best practices based on hundreds of successful engagements. We know that an ERP implementation affects every area of a manufacturing enterprise, cutting across functional boundaries and departments.
The white paper Best Practices for an Effective ERP Implementation provides deep insight into key strategies for success and ROI.
6 SOFTWARE SELECTION & IMPLEMENTATION PAIN POINTS + SOLUTIONS
Software selection and implementation processes often present challenges of their own. To steer you around trouble and help you drive success, Ultra's experts compiled a list of pain points and solutions to be aware of as you embark on this journey.