Are you wondering how to overcome user resistance to new ERP systems? A scenario that happens more than it should: A company invests in and implements a new ERP system, but its users don't fully adopt it. Some employees log in when they absolutely have to, but don't embrace the new features that their employer has painstakingly (and expensively) implemented. Others create their own shadow systems that are inefficient, contain workaround processes and create security risks.

A Change Management Strategy for Your ERP Project
True transformation is about people, processes and technology with effective change management strategies. Prepare your organization for an ERP transition.
DOWNLOAD NOW
Humans are hard-wired to resist change. Even when the change is a tool or process that will make their jobs easier, the human brain often sees change as a threat.
With that in mind, there are a number of reasons for ERP resistance:
•  They may have used a similar system in the past and found it difficult.
•  They may be unhappy that they were left out of the decision-making process.
•  They may be upset about redistribution of responsibilities or displeased with power shifts
•  They may be concerned that their job is at risk.
•  They may be peeved that their familiar, established processes are changed.
•  And, many times, users don't adopt the new system because it doesn't fit their needs.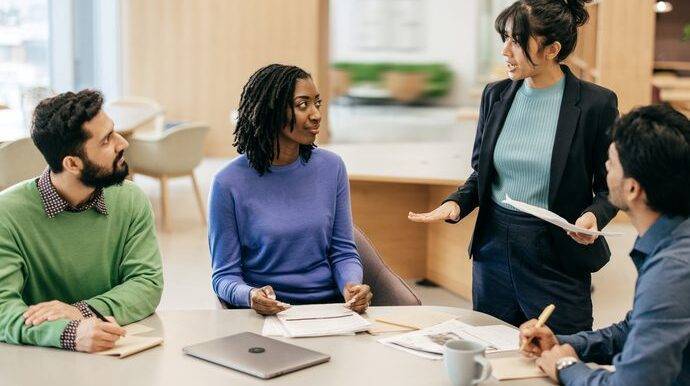 Regardless of the reason, research shows that organizations can mitigate user resistance to new ERP solutions by putting into place several key strategies:
1. Make the Business Case for Change
Laying the groundwork for a new ERP system will help users realize its benefits. To start, companies must build the business case by conducting a thorough business analysis and current state analysis. This reveals where the organization can improve and where an ERP system can help. And then company leaders must share this insight – and their future state vision – with all employees.
2. Communicate Thoroughly and Transparently to the Entire Organization
After building the business case, organizations need to communicate with the entire company transparently regarding the process. This means articulating the vision and direction, and how the technology will fit into it. It also requires speaking directly to employees to answer any questions or concerns, and gather their ideas on how to improve their job and the company as a whole.
3. Have an Executive Sponsor
Senior management support can go a long way toward mitigating user resistance. Most communications regarding the project should come from the top, and the company's executives need to present a unified front regarding the necessity and benefits of the new ERP system. Having top management behind the initiative helps ensure that process, organizational and role changes happen in a timely fashion.
4. Deliver Proper Training
Employees will need to be comfortable with the new system. Training begins with a thorough needs assessment to determine what types of training will be needed, and who will be trained on what modules. Users will need dedicated time for the training, as well as access to support for questions they may have after go-live. It's also helpful to offer continuous training to reinforce knowledge and help employees learn new skills within the ERP system.
5. Ensure Users Understand Changes
A new ERP system often requires companies to revise roles and restructure departments, and users may be wary of these changes. It's important to ensure that roles, the new org structure and re-engineered processes are communicated – and understood – by all users. In addition, it is valuable to identify process owners who can serve as "change agents."
The bottom line: It's critically important to "sell" an ERP initiative by making the case for change, communicating fully, leading effectively, supporting users and managing expectations.
Contact Ultra Consultants' experienced team for guidance on how to overcome user resistance to new ERP systems.