SuiteWorld 2018 – A Recap of "From Vision to Value" Panel on ERP Selection
My previous blog post entitled "Looking Back at SuiteWorld 2018" summarized key highlights from some of the conference breakout sessions and keynotes.
This post shares timely guidelines presented by my colleague Rich Sides, Ultra Partner and COO, who was part of an informative SuiteWorld 2018 panel entitled "Vision to Value: Evaluating the Right ERP for Your Company." As an independent ERP consulting firm, Ultra is in a unique position to offer this insight.
As Rich noted in the panel, finding the right ERP system is your chance for true business process transformation.
Attended by those in the early stages of system evaluation, Rich explained why the selection process is more than merely finding a new ERP solution.  He made the point that evaluation and selection must involve setting the foundation for a business-changing event that supports the company's top priorities.
The Best First Steps
The panelists were asked to weigh in on what is the best first step to take as an ERP project gets underway.
Rich and the other panelists talked about the importance of defining the team, getting stakeholders on board, and organizational alignment.
Given the gathering was hosted by NetSuite, a big part of the panel discussion involved getting vendor engagement, especially during implementation.  For the best first steps in an implementation project, Rich stressed the importance of defining a project charter and organizational change management strategy.
Going from Vision to Value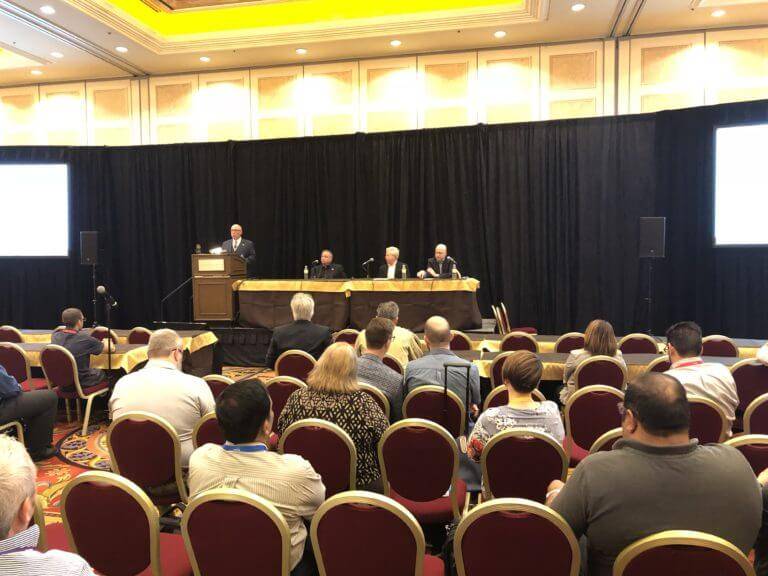 Rich also outlined the importance of understanding the specific process of moving from project vision to project value during selection, evaluation, and implementation. From assessing the current state and moving to the desired future state. Success follows from proven methodologies to drive ROI and business value.
These steps include:
Tactics to draw the line from Visioning to Value
Documenting the strategy/objective of the business for the next 5 years.
Methods to assess the Current State Base Line
Visioning through Education and Best Practices
Methods for Future State Value Mapping
The Right Path
As Rich noted during the session, Ultra considers ERP projects as major transformations for a typical manufacturing or distribution company, and as such, demands a strategic and careful approach.
For most ERP project teams, starting an ERP project is a daunting task.
It's common for selection teams to get pulled into a variety of directions, often losing focus because they are responding to pressing demands and fighting for internal resources to drive effective ERP selection.
After an interactive session with SuiteWorld attendees, Rich made the case that it pays to take a hard look at the value delivered by the current enterprise technology solution, to assess whether current systems can improve the way a business operates or if indeed an evaluation and selection project is necessary.
By approaching the evaluation process and ERP selection criteria in an informed manner, companies can ensure they make the right decisions to maintain or establish a competitive edge over other companies in the marketplace.
Next Steps to Realize Your ERP Vision
Ultra's case study library provides real-world success stories of companies that have realized their ERP vision.
Ready to realize the benefits of ERP? Contact us to realize your organization's vision.