What Does a Successful Enterprise Technology Project Look Like?
A typical question we hear from manufacturing and distribution companies is what a successful enterprise technology project looks like.
The recent ERP Implementation survey Ultra Consultants commissioned from MintJutras answers that question, and also explores other factors when it comes to driving a successful enterprise technology project.
Entitled "The Real Facts about ERP Implementations," Mint Jutras surveyed hundreds of North American manufacturing and distribution companies.
As an independent ERP consulting firm, ERP implementation success is a topic that comes up often as project teams look to Ultra to understand the best way to work through enterprise system projects.
Our survey of mid-market manufacturing and distribution organizations showed that most of the reasons for success have more to do with the organization (people and processes) than with the software itself.
Good planning and organization clearly pay off.
The chart below displays what those who were most successful felt contributed to their ability to exceed expectations.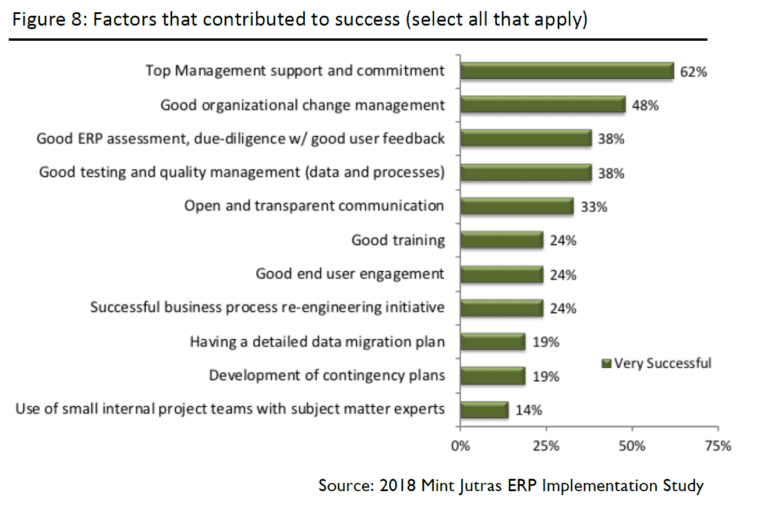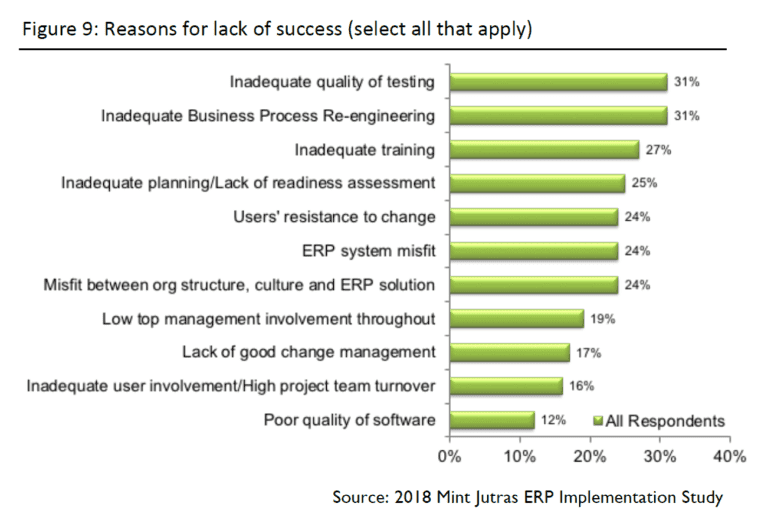 The 7 Deadly Sins of ERP Implementation
Some mistakes are just bad strategic or financial decisions. Some are the inevitable consequence of situational or organizational factors. Some, however, are the result of process-oriented or people-centric choices – and are easily avoided. These are The Seven Deadly Sins of ERP Implementation.