COLLABORATE 19 Recap: Manufacturing and Technology – Where Are We Going from Here?
Ultra's Chief Operations Officer Rich Sides recently participated on a panel as part of Oracle's annual COLLABORATE 19 event held in San Antonio, Texas. The annual conference is jointly presented by the Independent Oracle Users Group, the Oracle Applications Users Group and Quest Oracle Community. Rich shared his passion for the manufacturing industry and highlighted the evolution of innovations in power, production processes and information systems.
The Evolution of Manufacturing Technology
As you'll hear in the on-demand audio recording below, Rich made the case that manufacturing is undergoing another technological revolution. By embracing today's technology, the manufacturing industry has the potential to completely transform itself – adding efficiency on the factory floor, where tech such as AI and 3D printing could become commonplace, to streamlining distribution and delivery of the final product.
Listen to this audio recording as Rich Sides explores manufacturing's journey, and how we've gone from the machine-driven Industrial Revolution to Industry 4.0 and today's cutting edge of technology.
AUDIO (14:21) Rich Sides at COLLABORATE 19: "To understand where manufacturing is going, it's important to know where it began."
About the Event
Held in San Antonio, Texas in April 2019, COLLABORATE 19 is the Technology and Applications Forum for the Oracle Community.
The annual event is jointly presented by the Independent Oracle Users Group (IOUG), the Oracle Applications Users Group (OAUG) and Quest Oracle Community (Quest).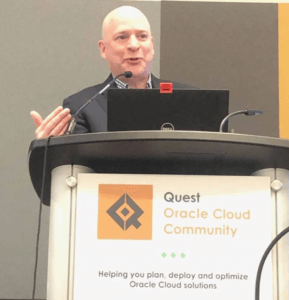 Rich Sides was part of a panel looking at the evolution of manufacturing technology.
The panel and the event attracted IT decision makers looking to find practical solutions for today and strategies for tomorrow.
Created by and for users, COLLABORATE helps organizations maximize on-premises solutions, evaluate a path to the cloud, and optimize business in the cloud.
Contact the Ultra team to drive your own manufacturing revolution.
6 Software Selection & Implementation Pain Points + Solutions
Software selection and implementation processes often present challenges of their own. To steer you around trouble and help you drive success, Ultra's experts compiled a list of pain points and solutions to be aware of as you embark on this journey.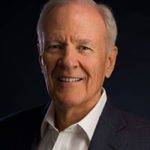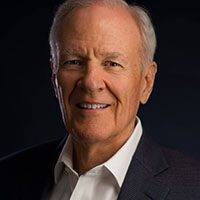 Jeff is the founder of Ultra Consultants, a well-known voice in the ERP consulting industry and an expert on ERP solutions for discrete and process manufacturers. Over the last 40-plus years, his companies have helped more than 2,000 organizations improve their business processes, select ERP software and implement advanced solutions.