Ultra State of the Economy Update: Fluctuating Dynamics
As an ERP consulting firm, we see first-hand the impact of economic activities, with a special focus on the U.S. Manufacturing and Distribution sector.  Fluctuations and market dynamics have a direct impact on the manufacturing and distribution companies we serve.
That's why we focus on monthly economic data and events that have major sway over the economy.
Long-Term Confidence, Short Term Risks
The steady expansion underway since mid-2016 continues, with global growth for 2018–19 projected to remain at its 2017 level. At the same time, however, the expansion has become less balanced and may have peaked in some major economies. Downside risks to global growth have risen in the past six months and the potential for upside surprises has receded. Global growth is projected at 3.7 percent for 2018– 19—0.2 percentage point lower for both years than forecasted back in April.
In the United States, momentum is still strong as fiscal stimulus continues to increase, but the forecast for 2019 has been revised down due to recently announced trade measures, including the tariffs imposed on $200 billion of US imports from China. Growth projections have been marked down for the euro area and the United Kingdom, following surprises that suppressed activity in early 2018.
A Global Perspective
Among emerging market and developing economies, the growth prospects of many energy exporters have been lifted by higher oil prices, but growth was revised down for Argentina, Brazil, Iran, and Turkey, among others, reflecting country-specific factors, tighter financial conditions, geopolitical tensions, and higher oil import bills.
China and several Asian economies are also projected to experience somewhat weaker growth in 2019 in the aftermath of the recently announced trade measures. Beyond the next couple of years, as output gaps close and monetary policy settings continue to normalize, growth in most advanced economies is expected to decline to potential rates—well below the averages reached before the global financial crisis of a decade ago.
Slower expansion in working-age populations and projected lackluster productivity gains are the prime drivers of lower medium-term growth rates.
US Growth
US growth will decline as fiscal stimulus begins to unwind in 2020, at a time when the monetary tightening cycle is expected to be at its peak. Growth in China will remain strong but is projected to decline gradually, and prospects remain subpar in some emerging market and developing economies, especially for per capita growth, including in commodity exporters that continue to face substantial fiscal consolidation needs or are mired in war and conflict.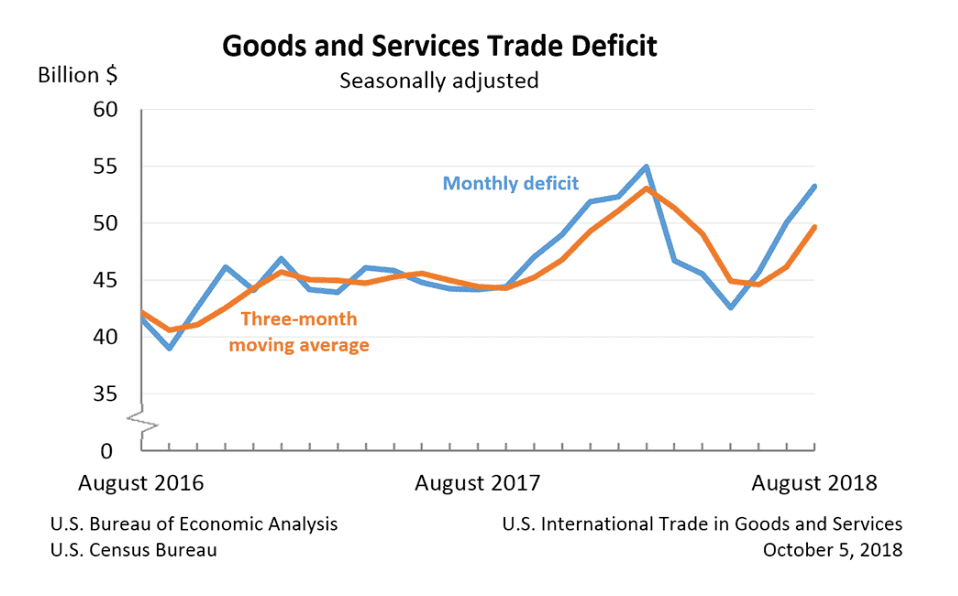 Risks to global growth skew to the downside in a context of elevated policy uncertainty. Several of the downside risks highlighted in the April 2018 World Economic Outlook (WEO)—such as rising trade barriers and a reversal of capital flows to emerging market economies with weaker fundamentals and higher political risk—have become more pronounced or have partially materialized.
While financial market conditions remain accommodative in advanced economies, they could tighten rapidly if, for example, trade tensions and policy uncertainty were to intensify. Monetary policy is another potential trigger.
The end of the third quarter saw a slowdown in the rate of expansion of the global manufacturing sector. The J.P.Morgan Global Manufacturing PMI™ fell to a 22-month low of 52.2 in September, down from 52.6 in August. Although the PMI has remained above the neutral 50.0 mark since March 2016, its level has now declined in each of the past five months. Modest rates of expansion were signaled for the consumer, intermediate and investment goods sectors in September while PMI levels fell in the consumer and investment categories but rose slightly in the intermediate goods industry.
The US remained a bright spot. The US PMI rose to a four-month high and was beaten only by the readings registered by the Netherlands and Ireland. The euro area also posted above the global PMI average, despite slipping to a two-year low, as did Japan (which was unchanged compared to its August level).
The performance of emerging markets (on average) was the main drag on global manufacturing growth. The China PMI posted at the stagnation mark of 50.0 to register its lowest reading since May 2017. Russia stabilized following a four-month sequence of contraction, while upturns slowed in Taiwan, Brazil, Colombia, Indonesia, and Vietnam. Turkey and Myanmar remained in contraction.
The growth of global manufacturing output and new orders both eased to two-year lows in September. The weaker trend in total new orders was partly driven by the first decline in global trade volumes since June 2016. The level of new export work decreased (on average) in emerging markets for the sixth straight month, while the rate of increase signaled for developed nations eased closer to the stagnation mark.
Volatility from US Tariffs
Since January, a sequence of US tariff actions on solar panels, washing machines, steel, aluminum, and a range of Chinese products, plus retaliation by trading partners has complicated global trade relations. While the preliminary agreement between the United States and Mexico on some bilateral trade issues has been a step forward, the future of the trilateral North American Free Trade Agreement (NAFTA) remains uncertain as the United States and Canada work to resolve remaining issues.
Moreover, the potential for escalating trade tensions looms.
Although sentiment has generally remained strong despite the intensification of trade disputes, and headline high-frequency data point to continued have weakened since the start of the year. Surveys of purchasing managers in China, the euro area, Japan, and the United States point to softer growth in export orders.
Sector-specific sentiment indicators for automakers in Germany and Japan suggest more pessimism about the outlook than at the start of the year. Industrial production sub-indices for the United States, Japan, and Germany indicate greater moderation in capital-goods-producing sectors than for the rest of manufacturing, which could signal weaker capital spending. German manufacturing orders fell by about 4 percent monthly in June (contributing to a 6½ percent drop in the second quarter on a quarterly, annualized basis) followed by a close to 1 percent decline in July.
Consistent with the evidence from the production side, international trade in goods appears to have slowed since early 2018 after very rapid growth late in 2017. Growth in import volumes in some of the main advanced economies (United States, euro area, Japan) has declined.
The trade slowdown could reflect a combination of factors, such as some payback from the very strong trade growth in late 2017 and weaker capital spending in a more uncertain global environment.
Mixed News in North America
The near-term outlook is strong. Private consumption remains solid, buttressed by the strong labor market, wealth gains and high levels of consumer confidence. In the business sector, confidence is also robust, and business fixed investment is picking up. Business investment will be further boosted by tax reforms, which will contribute to a substantial fiscal loosening. Inflation has moved toward the Fed's target and monetary policy has been removing accommodation.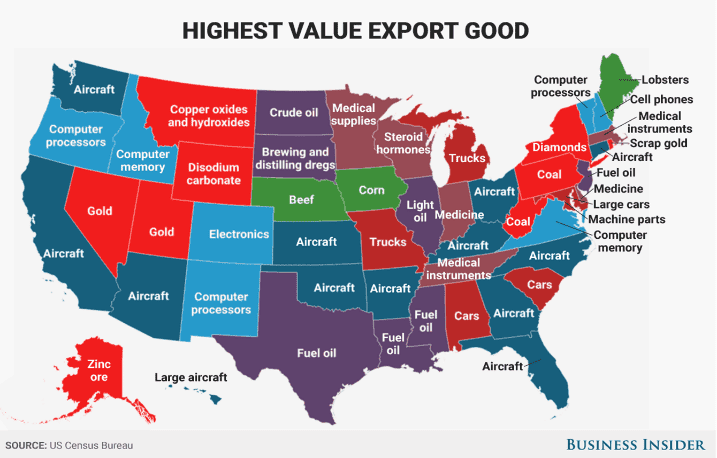 Risks to the outlook remain sizeable. The projected pick-up of investment may support even stronger productivity growth going forward. On the other hand, there are also a number of financial market risks, notably elevated leverage ratios in the corporate sector. Rising trade tensions represent another potential threat to the outlook. In the longer term, increases in government spending and accompanying rising debt levels pose a risk. The United States should take advantage of the strong economy to align spending and revenues.
Job losses have become more persistent in areas hit by structural shocks, contributing to the decline in participation. Globalization and automation have displaced workers, especially in the industrial heartland, and many of these workers have experienced difficulties in finding new employment.
As the economy adjusts to these supply shocks, this has led to the development of areas of high unemployment, non-participation, and poverty. The inter-State migration response to employment shocks appears to have diminished during the past decade relative to earlier decades. Furthermore, these migration patterns show less of a trend shift of the population to urban agglomerations than elsewhere.
Production Volumes
Production for most major market groups rose in September.
The index for consumer goods moved up 0.2 percent, as increases in durables and in energy products were only partly offset by a decrease in non-energy nondurables. The indexes for business equipment and for defense and space equipment each advanced 0.8 percent; both categories posted sizable gains for the third quarter.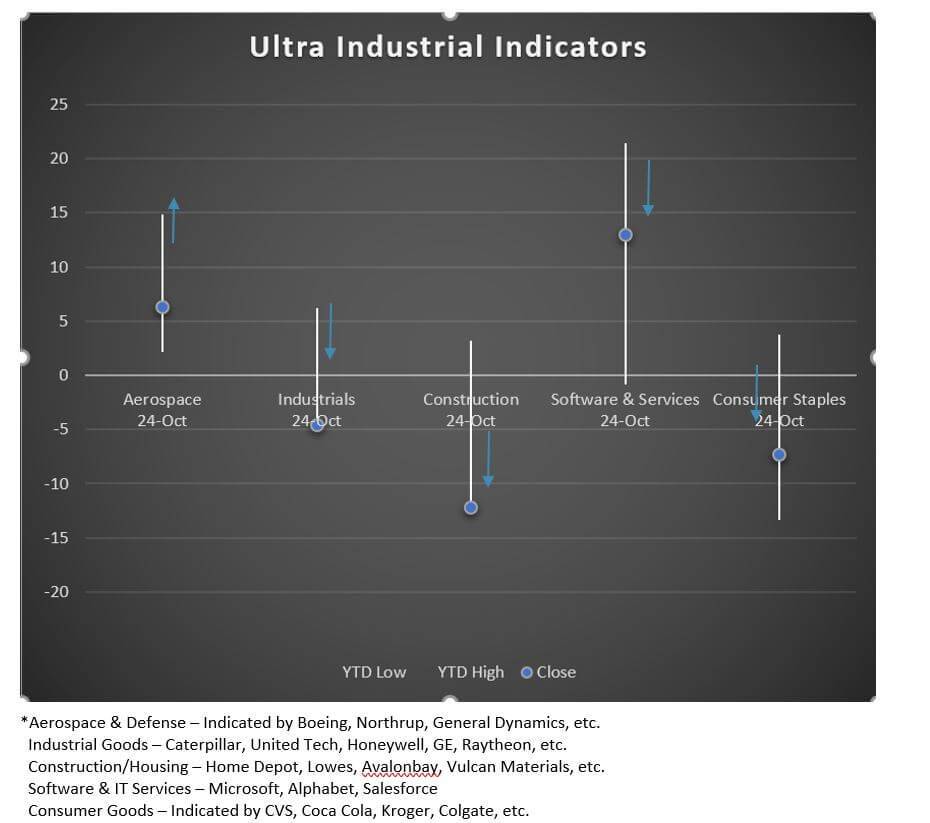 Among nonindustrial supplies, the index for construction supplies decreased in September, but the index for business supplies increased after declining in the previous two months. The output of industrial materials moved up 0.2 percent—its eighth straight monthly increase—as gains for energy and durable materials outweighed a loss in nondurable materials.
Production rose for most major categories within durable manufacturing. The largest increases were posted by motor vehicles and parts, wood products, and primary metals, while the only sizable decline was recorded by nonmetallic mineral products.
Among nondurables, results were mixed, as the indexes for textile and product mills and for apparel and leather fell nearly 2 percent, but the indexes for printing and support and for petroleum and coal products rose about 1 percent.
Mining output increased 0.5 percent in September. The index has advanced about 24 percent from its trough in 2016, supported by gains in the oil and gas sector. The index for utilities was unchanged in September, as a decline in electric utilities offset an increase in natural gas utilities.
Capacity utilization for manufacturing edged up in September to 75.9 percent but was still 2.4 percentage points below its long-run average. The operating rates for durables and for other manufacturing increased, but the rate for nondurables decreased.
The utilization rate for mining edged down to 92.1 percent but remained well above its long-run average. The utilization rate for utilities move down to 77.7 percent and remained more than 7 percentage points below its long-run average.
Ultra Perspective – Revising Expectations
Although long-term global growth is still projected to increase, short-term expectations are not as bright.
Growth is expected to slow down significantly in powerhouse economies like the U.S. and China, and even the spectacular growth experienced by some emerging economies has been revised downwards reflecting country-specific controls, geopolitical tensions, and higher resource import prices. Trade tensions continue to contribute to a dragging global manufacturing status as well.
Stateside, it seems as though the outlook is generally positive, albeit with substantial risks ever present. A large potential issue is that job losses have become more persistent in areas hit by structural shocks such as natural disasters like hurricanes on the coast. Furthermore, globalization and automation have displaced workers, especially in the industrial heartland, and many of these workers have experienced difficulties in finding new employment. This has contributed to areas of high unemployment and poverty and has led to a more extreme disparity in wealth between certain areas. Migration patterns have slowed over the years, so it is difficult to tell how the market will correct moving forward.
Economic Instability from US Political Climate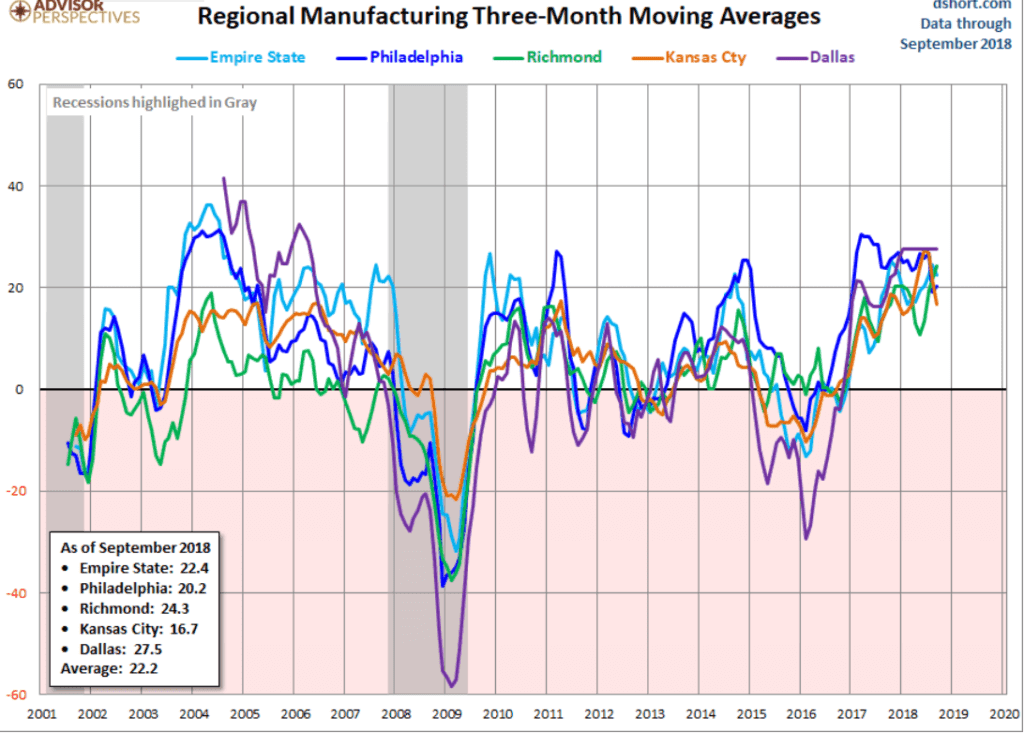 In all, the latter half of 2018 has largely been defined by the trade situation largely caused by the U.S. decision to implement tariffs on previously lax relationships with trade partners.
The effects of this decision have been mixed. Certain industries have experienced a welcomed boost, while others have struggled under the higher costs of resources. Furthermore, this decision has spilled over into uncertain trade relationships all over the world.
This has repeatedly led to varying predictions for the future, and uncertain growth in the past few months.
Until the politics come to a more stable decision regarding these relationships, I doubt we can expect any degree of confidence in coming growth predictions, especially surrounding the manufacturing sector.
6 Software Selection & Implementation Pain Points + Solutions
Software selection and implementation processes often present challenges of their own. To steer you around trouble and help you drive success, Ultra's experts compiled a list of pain points and solutions to be aware of as you embark on this journey.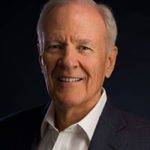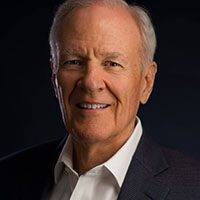 Jeff is the founder of Ultra Consultants, a well-known voice in the ERP consulting industry and an expert on ERP solutions for discrete and process manufacturers. Over the last 40-plus years, his companies have helped more than 2,000 organizations improve their business processes, select ERP software and implement advanced solutions.