ERP Education and the Ultra Webinar Recording Library
When it comes to client engagements, Ultra is used to being brought on in on a variety of different levels – sometimes we put together a team simply to manage one isolated assignment, and others Ultra is put in charge of an entire ERP project, all the way from selection to implementation. But regardless of our level of involvement, we believe the most important factor leading to any smooth and successful ERP project is ERP education.
ERP Education as the Key to Understanding the Future State
ERP Education is a crucial part of every project because it is essential for each person involved in the company to understand what exactly an ERP project is capable of changing within their organization. Once each member is prepared for the change from current to future state, they are more aware of their place in achieving that greater goal.
Ultra's Education Offerings
Ultra provides a variety of different ERP education resources via our "ERP University", from ERP white papers to case studies and even specific resources for varying job titles within manufacturing. However, we believe our most valuable ERP education offering is our monthly webinars. These sessions appear either in a series featuring demonstrations from a number of vendors across a one-week period or an isolated event focusing on one specific vendor.
In the last four years, Ultra has conducted over 50 different webinars with ERP vendors, with each series or isolated event focusing on a specific industry – either process manufacturing or discrete manufacturing, with discrete having offshoots in either make to order or make to stock. Each presentation is based on a detailed script each vendor must follow when demoing their specific software, allowing for a highly organized and informative presentation.
Attaining Your ERP Education Doesn't Have to be Difficult
There are several benefits to these webinars that make attending a no-brainer – you can attend right from your computer, there is no cost to participate or register, and you don't lose any working hours traveling. However, the best perk is debatably the fact that by attending you gain access to our entire library of webinar recordings both past and present.
What the Ultra Webinar Recording Library Can Offer
Our library contains recordings of webinars with the top ERP vendors of today, including SAP, Oracle, Microsoft, Infor, Epicor, IFS, Plex, and more. Having access to demonstrations of this large a variety of software is an invaluable tool for anyone considering a new ERP system regardless of your timeline. Plus, with Ultra as your middleman, you might even be able to register to receive recordings from individual vendors without attending an event if you or your company is specifically interested in their product.
Gain Access to Ultra's Demo Recording Library
7 Steps to Effectively Organize an ERP Project
The 7 Steps to Effectively Organize an ERP Project is designed for ERP project teams from today's forward-thinking manufacturing and distribution organizations.
Read tried and true strategies for manufacturers to effectively manage an ERP selection project. See what it takes to be successful and more with this Download.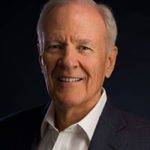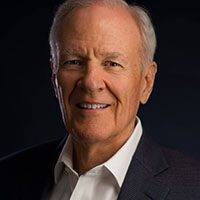 Jeff is the founder of Ultra Consultants, a well-known voice in the ERP consulting industry and an expert on ERP solutions for discrete and process manufacturers. Over the last 40-plus years, his companies have helped more than 2,000 organizations improve their business processes, select ERP software and implement advanced solutions.