Stay in the Know with Ultra's ERP News Round Up
When project teams from manufacturing and distribution companies head into business process improvement, ERP evaluation, selection or implementation, our role as an independent ERP consultant team comes into play.
The value these companies obtain from partnering with vendor-agnostic ERP consultants means Ultra's allegiance is to your success and your effective use of enterprise technology.
There are many phases to a typical ERP selection project – from ERP requirements definitions to setting selection criteria and contract negotiations. Selection projects require significant staff resources, time, and cost your organization money.
What often separates successful projects from those that don't deliver on results is access to timely insight and enterprise systems education provided by an independent, vendor-agnostic resource.
ERP News Round Up
As part of Ultra's focus to provide timely insight, guidance and enterprise systems education, industry publications seek Ultra's perspectives on enterprise software evaluation and implementation.
Noted here are a few of our consultant's insights, recently published in several media outlets including Manufacturing Automation, Food Engineering and Solutions Review.
Manufacturing Automation Magazine: Four Types of ERP Risk
In the article titled Four types of ERP Implementation Risks. Ultra's Director of the Center of Excellence, Andrew Bolivar, outlines the realities project teams face when undertaking an ERP project. Andrew presents four common risks that manufacturers should be wary of including the issues that come into play when neglecting to assign a full-time project manager.  Also included are the challenges that stem from not having a project sponsor, and inadequate testing process.   Finally, Andrew shares the problems that stem from management viewing an ERP implementation as an IT project
The article argues for the benefits of implementing new ERP solutions by noting the improvements that companies can expect to realize when the implementation is properly executed. The article also presents compelling data provided by the Mint Jutras survey "The Real Facts about ERP Implementation: Busting the Myth of Failure, But Are You Overrating Your Success?"
Food Engineering Magazine: A Lean and Green Approach to Reduce Waste
Waste in the food industry is a significant problem. Waste costs money wreaks havoc with the bottom line and doesn't do much for corporate sustainability image. The article entitled A Lean and Green Approach to Reduce Waste provides a high level look at the lean manufacturing concepts and philosophies proven to cut waste in manufacturing industries. The editor shares how those concepts can be put in motion in food processing. Ultra Consultants was called upon to provide analysis and insight into the discussion.
Solutions Review Magazine: Better Together – SCM and ERP

Ultra Consultants authored an article entitled Better Together – SCM and ERP for Solutions Review magazine.  The article outlines the advantages of integrating Supply Chain Management (SCM) systems and ERP. A company that retains inefficient legacy solutions is operating in a reduced capacity that none can afford and remain competitive. A carefully researched, intelligent approach to integrating ERP and SCM solutions will result in a company that is able to deliver its products to the customer faster, more efficiently and with a higher degree of quality.
The article outlines five critical metrics manufacturers and distributors should monitor to have a thorough picture of the overall efficiency of the supply chain operation.
6 Software Selection & Implementation Pain Points + Solutions
Software selection and implementation processes often present challenges of their own. To steer you around trouble and help you drive success, Ultra's experts compiled a list of pain points and solutions to be aware of as you embark on this journey.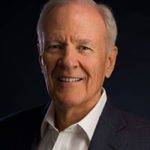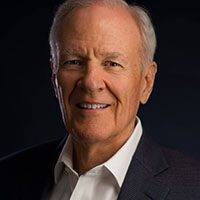 Jeff is the founder of Ultra Consultants, a well-known voice in the ERP consulting industry and an expert on ERP solutions for discrete and process manufacturers. Over the last 40-plus years, his companies have helped more than 2,000 organizations improve their business processes, select ERP software and implement advanced solutions.