How to Check Your ERP Readiness
When it comes to ERP readiness, key milestones are crucial such as getting stakeholder buy-in for the project as well as taking the time to effectively evaluate and select the right vendor.
Also critical is getting an internal sponsor, building the right team, ensuring all colleagues get the support they need during the changes that lie ahead and more.
So is setting a realistic plan and timeline for the project. These are just some of the initiatives  our team considers during  an ERP readiness assessment.
In this webcast highlight, see Ultra's Director of the Center of Excellence Andrew Bolivar share a real-world case study in ERP readiness, and how important setting the right testing plan was to the project.

Ultra's Director of the Center of Excellence Andrew Bolivar shares a real-world look at ERP readiness, and how Ultra "righted the ship" of a project that was at risk.
The Importance of ERP Readiness
As Andrew notes in the "best of" webcast above, a food processor entered its technology initiative with an aggressive project timeline.  The project team did realize that their aggressive timeline was, in fact, unrealistic, which impacted their state of ERP readiness.
The food processor found that lack of planning caused headaches because the solution they evaluated necessitated custom development to drive business process improvement.
Unfortunately, the team did not plan for adequate testing and training cycles which caused the project to fail.
Setting the testing plan is part of ERP readiness, as is understanding the impact the project will have across business functions.  As Andrew notes, the Ultra team was called in for ERP project recovery.
Getting Ready
When the Ultra team guides manufacturing and distribution organizations, we take into consideration that the project might change daily working habits.
We also point out to project teams that a customized solution demands adequate testing and quality assurance.
To get ready for ERP, we suggest the teamwork through key steps such as:
Build the right team: Be sure all stakeholders are on the enterprise technology team at the outset, so planning takes into consideration the scope of the full business.
Set a realistic timeline: Set achievable milestones for the project, especially if custom development is needed.
Plan for adequate training: Training is also a critical part of the ERP success journey. Training must be differentiated by user type and be easily rolled out for new joiners or individuals who cross over into new teams.
Plan for additional steps – summarized in this blog post.
Thinking ERP Readiness?
If you have concerns about ERP readiness, consider engaging with an independent ERP consultant team to guide you through the planning process.
Following best practices around planning, testing, technical implementation and training increase the chance for an ERP project that delivers value.
The 7 Deadly Sins of ERP Implementation
Some mistakes are just bad strategic or financial decisions. Some are the inevitable consequence of situational or organizational factors. Some, however, are the result of process-oriented or people-centric choices – and are easily avoided. These are The Seven Deadly Sins of ERP Implementation.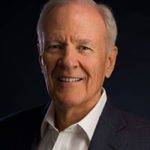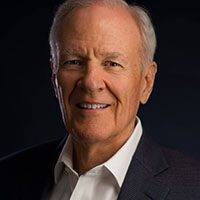 Jeff is the founder of Ultra Consultants, a well-known voice in the ERP consulting industry and an expert on ERP solutions for discrete and process manufacturers. Over the last 40-plus years, his companies have helped more than 2,000 organizations improve their business processes, select ERP software and implement advanced solutions.