Making the Business Case for ERP
As an ERP consulting firm serving manufacturing and distribution teams, we've found that strategic methodologies involve robust analysis and full investigation into what the key drivers are of the project, analysis of which business process are going to be impacted, a clearly defined project scope and much more are all critical components when building a business case for ERP.
ERP implementations cut across the entire organization, so the decision of what will and won't be included will impact the entire enterprise,  the delivery timeline, financial estimates and much more.  Thus, an agreed upon business case for ERP is imperative
Determining the Business Case for ERP
One of the first steps in beginning an ERP project and launching the business case for ERP is to determine why change is necessary. Through our on-site meetings with the organization, Ultra suggests employing a proven process to conduct interviews and visioning sessions with all relevant stakeholders.
The goal of these sessions is to identify the key areas that would be improved upon by a modern enterprise application system.
The Business Case for ERP in Action
As an example, our team was recently engaged with an industrial supplier to help drive business process transformation.
Interviews and investigation with all key stakeholders uncovered the following drivers:
Customer Focus– The heightened ease-of-use of a new system would maintain, if not increase, customer focus and energy.
Business Processes– Improving ERP would make way for increased and optimized business processes.
Organizational Change Management Strategy(OCM) – With a new system, the manufacturer will have the bandwidth to focus on change management and increase the effort towards general internal communication and collaboration.
Revenues– Improving efficiencies via a new ERP system has a direct impact on service revenue and margin.
Data Cleansing and Storing– An updated system would have features for data management, allowing the manufacturer to cleanse and migrate their current data from paper into actionable items.
Automation– Handoffs and exception management would be improved by newer technology.
Goals Achieved by Building a Business Case for ERP
Again, we turn to the industrial supplier as a use case of the importance of building a business case for ERP.
After we defined a few key benefits of a new ERP system, the next step was to discuss a few goals for the business that would be within reach after updating their business processes:
Scheduling – Up-to-date ERPs typically have modules specifically dedicated to scheduling. After acquiring such a solution, the company would be able to minimize production coordination meetings by easily defining schedules and milestones.
Profitability – Defining project profitability and margin drivers at the time of OE would add visibility to basic project measures across the business.
Waste – A new system would reduce waste from duplication of data.
Customer Knowledge – An updated ERP system would reduce the time needed to generate a 360-degree view of customers, including sales, marketing and service data and case management.
Customer Satisfaction – By heightening the knowledge of their clients, the company will be able to better serve them, increasing customer satisfaction.
Data conversion – As soon as a new system is acquired, the industrial supplier would be able to convert all data from paper systems into the new, automated ERP system.
Utilization – Capacity and workloads will become clearer, allowing employee utilization to increase.
Final Steps – Building a Business Case for ERP
A key part of building a business case for ERP is determining the need for change and identifying business goals.  The next step is to then identify a few specific features and functions that would be necessary in the new ERP system.  Again, as an example, we worked with an industrial supplier to identify the required features and functions:
Multi-currency and possibly multi-language capabilities
PLM integration
ETO/CTO capabilities
CRM for case management
Shop Floor planning
Role-based security
Mobility
Adding Value
Our goal at Ultra Consultants is to do work that adds value to our clients. We say the same about new systems – it is imperative not only to assess the need for change and the goals of the business, but also the ways in an ERP system selection would directly add value to the company.
It is possible that building the case for ERP becomes the project driver. It becomes the reason for change. It is the goal of the project. It is presented not just to the Board, but to the entire company. It essentially serves as the foundation for the project.
Here's another plus – as the project moves through milestones, the team can refer to the business case for ERP to re-confirm that the project will result in attainment of the business case.
Building a business case for ERP is not an easy process. But if we have followed the steps outlined and look at the effort as part of business process improvement, we have laid a foundation for examining the benefits of a new ERP system.
Building a Business Case for ERP?  Learn More
As an independent ERP consultant firm, Ultra's mission is to help manufacturers and distributors achieve the full advantage of your technology tools and processes. Our goal is to unleash your business performance potential and maximize the benefits of your investment.
To learn more about how Ultra can add value to your company and assist in building your business case for ERP, contact us today.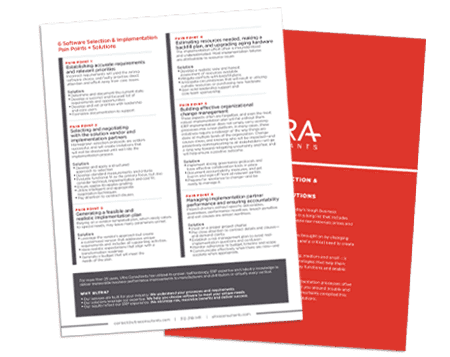 6 SOFTWARE SELECTION & IMPLEMENTATION PAIN POINTS + SOLUTIONS
Software selection and implementation processes often present challenges of their own. To steer you around trouble and help you drive success, Ultra's experts compiled a list of pain points and solutions to be aware of as you embark on this journey.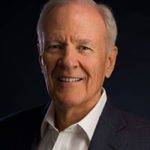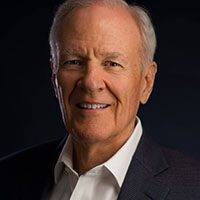 Jeff is the founder of Ultra Consultants, a well-known voice in the ERP consulting industry and an expert on ERP solutions for discrete and process manufacturers. Over the last 40-plus years, his companies have helped more than 2,000 organizations improve their business processes, select ERP software and implement advanced solutions.