Happy Manufacturing Day 2019: Celebrating An Important Sector
Today is Manufacturing Day 2019 and we're pleased to acknowledge the importance of organizations that are transforming this vital industry sector.
Ultra Consultants joins those organizers of Manufacturing Day noting innovation and advances in technology which play a role in manufacturing success.
 "All Things Manufacturing"
Manufacturing Day was created to amplify the voice of the nation's manufacturers, to give awareness to the sector's growth, common concerns and challenges.
Organizations that have played a vital role to successfully grow this national celebration of all things manufacturing include the National Association of Manufacturers (NAM), the Manufacturing Institute (MI), and the National Institute of Standards and Technology's (NIST) Hollings Manufacturing Extension Partnership (MEP).
Your Guide to Manufacturing Day
Resource Directory: Manufacturers use MFG Day as an opportunity to inspire and recruit the next generation of manufacturers. See this online directory to search for events in your area.
Manufacturing Success: A Case Study Library showcases innovative manufacturers driving innovation, with a look at how Ultra's ERP system selection helps to contribute to success.
Video Library: See a comprehensive video library of manufacturing innovation resources.
The Value of Manufacturing Extension Partnerships
To highlight just one group that fuels the sector's growth, it's critical to recognize the nation's Manufacturing Extension Partnership network.
The MEP National Network's mission is to strengthen and empower U.S. manufacturers and its emphasis on delivering tangible economic impact.

Infographic Source: National Institute of Standards and Technology (NIST) 
When you look at the cumulative impact data, the results are impressive.
Since 1988, MEP organizations has worked with 94,033 manufacturers, leading to $111.3 billion in sales, $18.8 billion in cost savings, and helped create and retain 985,317 jobs.
MEP's thirty years tells a compelling story about a mission-driven organization with ambitious goals fulfilling on its promise to strengthen and empower U.S. manufacturers, and in doing so, advancing U.S. manufacturing.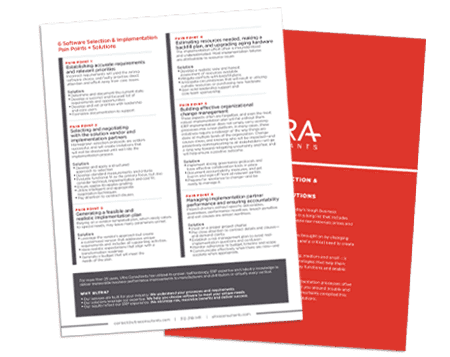 6 SOFTWARE SELECTION & IMPLEMENTATION PAIN POINTS + SOLUTIONS
Software selection and implementation processes often present challenges of their own. To steer you around trouble and help you drive success, Ultra's experts compiled a list of pain points and solutions to be aware of as you embark on this journey.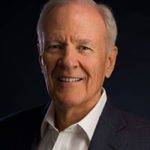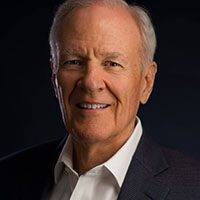 Jeff is the founder of Ultra Consultants, a well-known voice in the ERP consulting industry and an expert on ERP solutions for discrete and process manufacturers. Over the last 40-plus years, his companies have helped more than 2,000 organizations improve their business processes, select ERP software and implement advanced solutions.