What's Ahead in Manufacturing in 2019?
Looking ahead to the New Year, Ultra sees key trends for what's ahead in manufacturing in 2019.
We're expecting "smart manufacturing" to get even smarter. At the same time, manufacturing in 2019 will see continued market volatility. We also see managing change as a key aspect of the New Year.
With these trends as a backdrop, Ultra celebrates its 25th year in 2019 guiding enterprises in business process improvement and digital transformation – and we will continue to focus strictly on the needs of manufacturing and distribution enterprises.
Let's take a deeper look.
Smart Manufacturing Gets Even Smarter
As project teams embrace digital transformation, manufacturing in 2019 will see smart manufacturing get even smarter. We'll see companies taking more steps to get the right data to the right place at the right time to improve decision-making processes. Such agility means identifying opportunities or problems early and having the flexibility to respond to changes in the marketplace. Moreover, smart manufacturing helps people do their jobs more efficiently with better data, better technology and better business processes.
To work smarter in 2019, manufacturers will adopt more technology advances that bring insight and mobility into the enterprise, including real-time monitoring, analytics, business intelligence, mobile ERP, and quality management applications. According to Louis Columbus writing in an article in Manufacturing.NET, "Ten Manufacturing Technology Predictions for 2019" manufacturing in 2019 will see more real-time monitoring adoption across all manufacturing segments with IoT enabled smart machines and Wi-Fi enabled shop floor networks. This leads to improved scheduling accuracy, better inventory control, improved production plan performance and greater flexibility in managing production lines. We'll also see more reliance on analytics and BI to improve production and capacity planning.
Ultra's Founder and CEO Jeff Carr talks about real-world scenarios in digital transformation which relate to how manufacturers can align investments in technology, business models and processes to drive value for consumers and employees as they compete in an ever-changing digital economy. For example, one real-world scenario involves making the shop floor digital and paperless with electronic workflows.
Ultra brings value to smart manufacturing and distribution companies as an independent consultant providing such services as organizational change management, business process transformation and enterprise project management.
Uncertain Market Volatility in 2019
As we discuss in significant detail in our most recent State of the Economy Update, we expect to see continued volatility in the market due to political uncertainty around tariffs and rapidly changing trade policies. For manufacturing in 2019, we're seeing capacity constraints tighten, and expect that the U.S. economy will rely on an expansion of imports to meet demand. Given the upward impact of tariff increases on import prices, this will add to domestic price pressures.
While U.S. economic growth is expected to continue in 2019, as described in Outlook: Solid U.S. Economic Momentum Poised to Cool in 2019 from AdvancedManufacturing.org, "[d]espite the positive outlook, several risks cloud [it], including trade protectionism, emerging market (EM) turmoil, volatile asset prices, and elevated oil prices." The article goes on to suggest, "[a]t the same time, increased protectionism and the trade war against China will weigh on net trade, while the uncertainty it creates will also cap business investment growth."
With this uncertainty in the market, enterprises need to make sure their business processes are working at their most efficient and streamlined levels. Business process improvement strategies, including analysis, mapping and re-engineering, can yield results that help enterprises weather the market's uncertainty. Ultra Consultants guides businesses through such projects to fine tune their operations.
People and Processes, As Well As Technology
Successful ERP projects require that the most important work is done before the selection begins. It's so much more than just dropping in a new piece of software.
For the year ahead, remember preparation starts at the top, as we describe in a blog post, Steps to Get Ready for ERP. C-Level support and buy-in is essential and the lack of it is indeed a deal-breaker. Other steps include developing a phased strategy, and defining the project team. This is also the time to identify holes, inefficiencies, and road blocks in current business processes.
A new ERP software selection and implementation project usually involves some shifting of roles or reallocation of work – especially in the era of Industry 4.0.
Thus, when considering change management and ERP, steer away from putting the project emphasis solely on technology without considering the interconnected pieces – people, processes, and technology.
Continued Focus on Manufacturing and Distribution
As we celebrate our 25th anniversary in 2019, Ultra's ERP consultants and business process transformation experts will continue our unwavering focus on the manufacturing and distribution sectors. Since our founding, our roots have been firmly planted in business process improvement and digital transformation for manufacturers and distributors – that will never change. For manufacturing in 2019, our singular mission remains the same: to help manufacturing and distribution enterprises transform their businesses with efficient processes to work smarter.
We have teamed with hundreds of manufacturers over the decades with a goal of business transformation and technological innovation. As independent ERP consultants, we celebrate all that manufacturing promotes: innovation, leadership and technology.
Next Steps
Is 2019 the year for improved business processes and digital transformation at your organization?
To discuss your project goals, contact Ultra Consultants.
The 7 Deadly Sins of ERP Implementation
Some mistakes are just bad strategic or financial decisions. Some are the inevitable consequence of situational or organizational factors. Some, however, are the result of process-oriented or people-centric choices – and are easily avoided. These are The Seven Deadly Sins of ERP Implementation.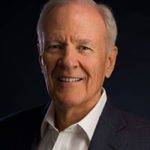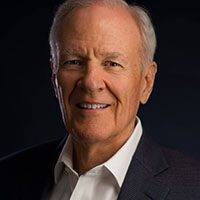 Jeff is the founder of Ultra Consultants, a well-known voice in the ERP consulting industry and an expert on ERP solutions for discrete and process manufacturers. Over the last 40-plus years, his companies have helped more than 2,000 organizations improve their business processes, select ERP software and implement advanced solutions.