Ultra State of the Economy Update: A Mixed Bag
Ultra takes a concerted interest in world economic affairs, with a special focus on the U.S. Manufacturing and Distribution Industry.
This current state of the economy update includes facts and figures captured in February, as well as details about events that have major sway over the economy.
April Showers
The global economy remains robust, even as many of the data points showed signs of softening in March. For its part, the Organization for Economic Co-operation and Development (OECD) said that worldwide real GDP growth should rise from 3.7 percent in 2017 to 3.9 percent in both 2018 and 2019, according to its interim outlook in March. That reflects slight improvements from the OECD's prediction in December.
More importantly, it cited healthy gains in business and consumer confidence, employment, investment and global trade volumes, especially as the economic outlook has continued to strengthen. With that said, policy uncertainties have escalated, and pricing pressures have started to accelerate. This could make the process of normalization by central banks more difficult.
Global Activity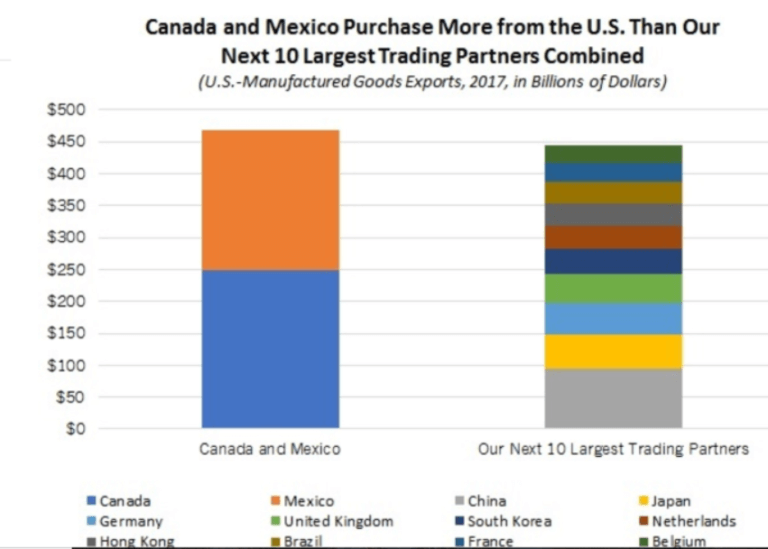 However, in the latest data, the global economy has shown signs of softening, even as the manufacturing sector remains healthy overall, especially relative to the headwinds that were pervasive a few years ago.
Along those lines, the J.P. Morgan Global Manufacturing PMI decreased from 54.1 in February to 53.4 in March, the lowest level since October. The hiring pace pulled back marginally from the gain in February, which was the best since March 2011.
Input prices decelerated slightly in March, but that index has been at least 60—signifying robust growth—for seven consecutive months. Despite the easing in other measures, manufacturing leaders remain very upbeat in their global outlook for the next six months, with that index at a level not seen since February 2015.
In March, all but one of the top-20 markets for U.S.-manufactured goods expanded, illustrating the strength of the international economy once again. The lone market in contraction was South Korea (down from 50.3 to 49.1). South Korean manufacturing activity has been weak for much of the past year, particularly as the economy has grappled with political uncertainties.
As has been the case for several months, Europe once again dominated the list of top export markets with strong manufacturing growth. This included solid—but decelerating—expansions in the Netherlands (down from 63.4 to 61.5), Switzerland (down from 65.5 to 60.3) and Germany (down from 60.6 to 58.2).
On the positive side, manufacturers in the United Kingdom reported a slight uptick in activity in March (up from 55.0 to 55.1), led by accelerated production. In addition, employment growth in Greece rose to the highest point in the survey's nearly 19-year history.
The Asia Landscape
In China, the economy grew 6.8 percent year-over-year in the fourth quarter, the same rate as in the third quarter. For the year, Chinese real GDP rose 6.9 percent, which was better than expected.
In January and February, industrial production accelerated strongly, up from 6.2 percent year-over-year to 7.2 percent, the strongest reading since June.
In March, the Trump administration signed an executive order on a package of trade remedies against China based on findings from the Office of the U.S. Trade Representatives. China retaliated days later, with their own package of tariffs directed towards U.S. goods. A WTO case has been filed by China to challenge the tariffs and both countries are currently engaged in the search for a resolution.
In the same vein, On March 22, President Trump announced adjustments to steel and aluminum tariffs to temporarily exempt imports from designated countries until May 1, marking a change from proclamations that had been issued in March under Section 232 of the Trade Expansion Act of 1962. Specifically, the president exempted from the Section 232 tariffs all imports of steel and aluminum from the countries of the European Union, Australia, Argentina, Brazil and South Korea until May 1.
Mixed News in North America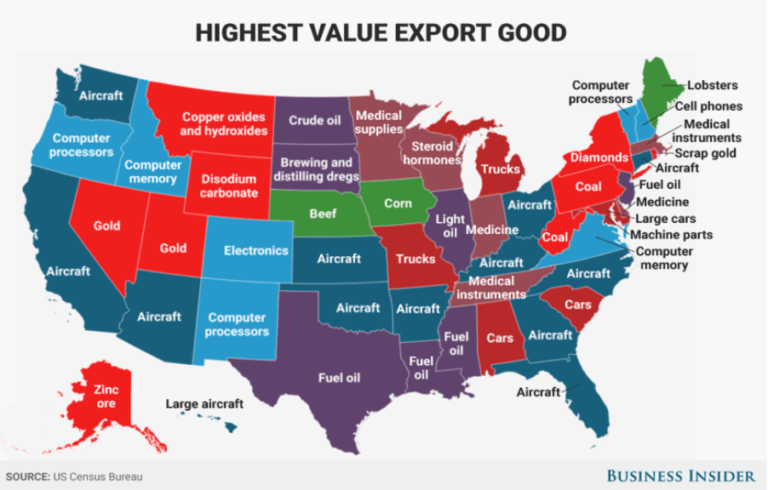 In Canada, real GDP grew 0.4 percent in the fourth quarter, which translated into 1.7 percent growth at the annual rate, up from 1.5 percent in the third quarter.
Consumer and business spending and exports were the primary drivers of growth in the fourth quarter, with drags from inventories and imports.
Nonetheless, manufacturing sales declined 1.0 percent in January, off for the second straight month, mostly on reduced aerospace, motor vehicles and primary metals demand.
Even with the recent weakness, manufactured goods sales have increased by a modest 2.9 percent year-over-year. More positively, retail spending rose 0.3 percent in January, with Canadians spending 3.6 percent more over the past 12 months.
Overall, Mexico continued to underperform. Along those lines, real GDP decelerated from 1.6 percent year-over-year in the third quarter to 1.5 percent in the fourth quarter, the slowest growth rate in four years. Industrial production rose 0.7 percent year-over-year in February, growing for the second straight month after declining in the four prior months. Manufacturing production has risen 0.9 percent over the past year, which continues to be weaker than desired.
The State of the U.S.
In the U.S. the trade-weighted U.S. dollar index against major currencies from the Federal Reserve Board has risen from 84.6338 on January 25—the lowest level since December 18, 2014—to 86.2667 on April 6. This index reflects currency units per U.S. dollar, suggesting that the dollar can now purchase somewhat more than it could before.
Top contributors in the fourth quarter to real GDP included professional and business services (0.67 percent), construction (0.35 percent), wholesale trade (0.26 percent), retail trade (0.21 percent), educational services, health care and social assistance (0.18 percent), mining (0.17 percent), transportation and warehousing (0.16 percent) and utilities (0.13 percent). In contrast, decreases occurred in finance, insurance, real estate, rental and leasing, agriculture, forestry, fishing and hunting, and information.
The Manufacturing Sector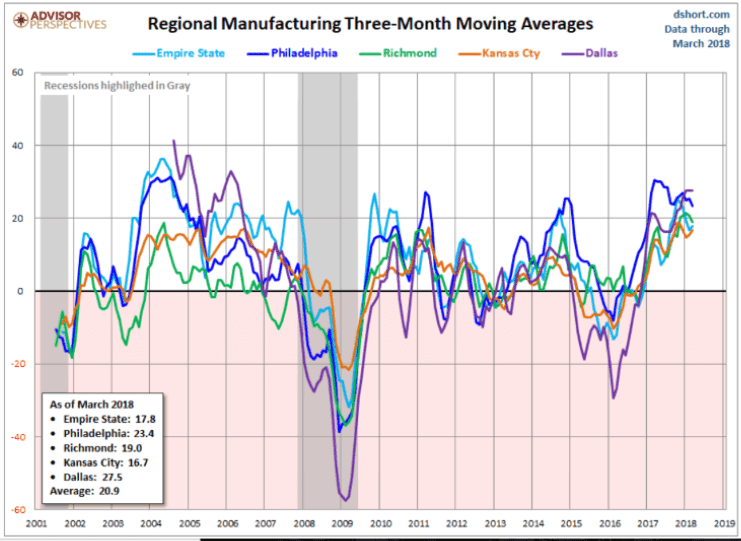 Overall, manufacturing gross output increased from $6.031 trillion in the third quarter to $6.228 trillion in the fourth quarter, a new all-time high. After struggling a few years ago on global headwinds, the manufacturing sector has improved notably since gross output bottomed out at $5.607 trillion in the first quarter of 2016.
In addition, the gross output from durable (up from $3.086 trillion to $3.164 trillion) and nondurable (up from $2.946 trillion to $3.064 trillion) goods also rose in the quarter, with the former reaching a new high and the latter notching the best reading since the third quarter of 2014.
In March, durable goods production increased 0.4 percent, whereas output among nondurable goods manufacturers fell 0.3 percent. The largest monthly increases occurred in motor vehicles and parts (up 2.7 percent), petroleum and coal products (up 1.8 percent), computer and electronic products (up 1.0 percent) and primary metals (up 0.5 percent), among other sectors.
By contrast, production decreased for electrical equipment, appliances and components (down 1.9 percent), food, beverage and tobacco products (down 1.3 percent), textile and product mills (down 1.1 percent), miscellaneous durable goods (down 1.0 percent), printing and support (down 1.0 percent), plastics and rubber products (down 0.7 percent) and apparel and leather (down 0.6 percent).
Technology & Investment (2018 Report)
Deloitte recently published a study this month titled Exponential Technologies in Manufacturing (The study's goals include discovering the latest opportunities and barriers manufacturers face in evaluating and adopting technologies, and explores how global manufacturing companies can best capitalize on emerging technologies.) The study defines exponential technologies as those that enable change at a rapidly accelerating, nonlinear pace facilitated by substantial progress and cost reduction in the areas of computing power, bandwidth, and data storage.
Key takeaways from the study include the following:
The Blockchain market is predicted to grow at a 61.5% Compound Annual Growth Rate (CAGR) between 2016 and 2021, growing from $.2B to $2.3B in 2021. The largest segments are in business and financial services and technology, media and telecom. Deloitte found that banks have reportedly saved between $8B to $12B annually using blockchain technologies to improve operational efficiencies.
The Artificial Intelligence (AI) market is predicted to grow from $8B in 2016 to $72B in 2021, attaining a 55.1% CAGR. AI is being used today to enable collaborative robotics, automated workflows based on predictive analytics, improving recruitment and retention of manufacturing experts, and optimizing equipment and plant effectiveness. There are hundreds of potential use cases for AI in manufacturing today, making this area one of the most invested-in by the global venture capital community.
The 3D Printing market is predicted to grow from $13B in 2016 to $36B in 2021, attaining a 22.3% CAGR. By 2020, 75% of manufacturing operations worldwide could use 3D-printed tools, jigs, and fixtures for the production of finished goods.
Advanced analytics spending globally is predicted to grow from $136B in 2016 to $232B in 2021, attaining an 11.3% CAGR. Advanced analytics is the foundation of Manufacturing Intelligence, which provides manufacturers with contextual insight and intelligence based on data captured form machinery and processes across the plant floor. Discrete and process manufacturers are accelerating their adoption of advanced analytics to improve product quality, reduce production delays and improve time-to-market for new products.
The Advanced Materials market is predicted to grow from $195B in 2016 to $283B in 2021, attaining a 7.7% CAGR. Advanced materials include a wide spectrum of chemicals and materials like lightweight, high-strength metals and high-performance alloys, advanced ceramics and composites, critical materials, bio-based polymers, and nanomaterials.
Ultra's Take on The State of the Economy
Turns out, trade wars are nobody's friends and the international markets took a small hit this month.
Growth still seems upbeat overall, but markets around the globe softened, with much of the negative effects upsetting the manufacturing sector.
Even the Eurozone, while still possessing the highest export markets, slowdowns occurred in the most profitable countries. Consumer goods, industrial goods, and the construction markets remain the hardest hit areas by the unpredictable markets.
China's growth is still going strong, despite any trade disagreements with the U.S., and have responded to the States in kind, with tariff packages affecting U.S. manufacturers.
On the other hand, Canada is experiencing some growth despite any NAFTA negotiations, but Mexico continues to underperform. In taking a deeper look at the U.S., all of the regional manufacturing indexes this month indicated that manufacturers had been hit especially hard by trade policy regarding aluminum and steel.
The U.S. Trade Policy Agenda is underway with the U.S. making big waves in its relationship with China, as well as attempting to renegotiate trade deals like NAFTA, KORUS (Korea Free Trade Agreement), and revisiting deals with the countries remaining in the Trans-Pacific Partnership.
The administration is doubling down on endeavoring to protect U.S. industry and intellectual property as well.
Although the U.S. is pursuing the initiatives promised, so far, they seem to only have upset domestic as well as international markets.
Agreements need to be reached in order for markets to stabilize and for manufacturers to feel confident in their businesses.
The Final Word
It seems 2018 has not improved from the last month. Even the top economies are exhibiting much slower, mixed growth, and markets have proven to be unstable in the last three periods.
The U.S. markets have been similarly undermined following uncertain trade policies affecting U.S. manufacturers heavily.
Stable growth has been promised on the horizon by organizations like the IMF and OECD, and while worldwide improvement may be coming soon, countries are also thinking inward now about how to protect their own before working with others.
We are through the first quarter of 2018, and it seems we have only been on the decline so far this year, so what happens next is anyone's guess.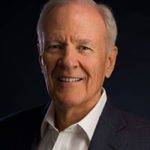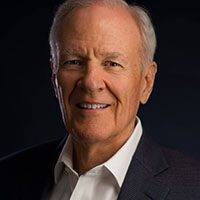 Jeff is the founder of Ultra Consultants, a well-known voice in the ERP consulting industry and an expert on ERP solutions for discrete and process manufacturers. Over the last 40-plus years, his companies have helped more than 2,000 organizations improve their business processes, select ERP software and implement advanced solutions.