What is ERP Implementation, and how can companies handle it successfully?
ERP Implementation is a critical business process that enables companies to streamline their operations, cut costs and increase efficiency. It provides organizations the agility needed to keep up with rapidly changing markets so they can stay competitive in today's economy.

10 Facts to Know About ERP Implementation
Download our ebook for some of the most important things we know about ERP implementation—and get the advice you need to ensure your ERP project is successful.
DOWNLOAD NOW
Early History of ERP Systems
In the world of business software development, enterprise resource planning (ERP) systems are the apex predators at the top of the food chain. They are the systems that seamlessly integrate all business process systems, from supply chain management software to customer relationship management software.
And like the dinosaurs, in the early days of enterprise resource planning software solutions, mammoth refrigerator-sized storage devices from IBM filled massive computer storage rooms. Each 550-pound machine housed a whopping 2.5 gigabytes of basic company data each. Business decisions were made from information gleaned through tedious reports made by multiple business units and layers of management.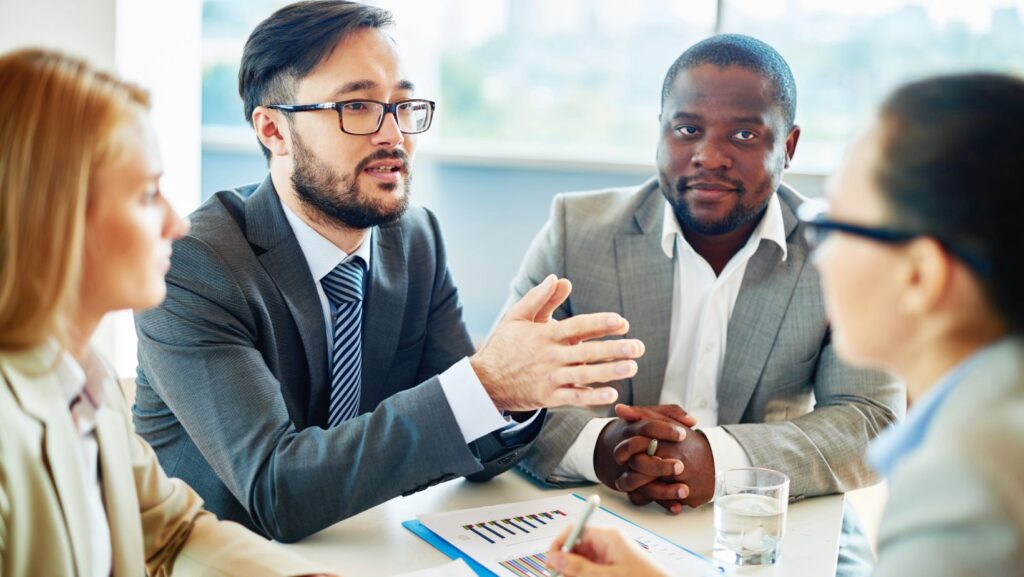 Today's Digital Transformation With ERP Systems
Now, the entire business environment is moving to enterprise resource planning systems via cloud computing with its limitless storage capacity. Popular systems for manufacturers and distributors include: Oracle Cloud, With the right ERP solution, always-on sensors within the enterprise system capture the tiniest business functions–rotations of a lathe, widgets in a bin or temperature of a mold. Its reporting capabilities allow managers and executives to instantly ascertain the status of their operations and determine the best course of action. Workers can be tracked, monitored and optimally scheduled as they contribute to the work stream's flow of information through handheld devices and wearable technology.
Each person, each process, each device…all are individually connected to enterprise resource planning software designed specifically for that purpose. In a typical manufacturing plant, for example, people and their schedules, benefits packages, and training are handled by the human resources department through Human Resource Management (HRM) software. The process of manufacturing customizable items is handled through Configure Price Quote (CPQ) software. And the production floor machines are handled by a Manufacturing Execution System, which manages quality control, production, maintenance and labor.
These separate enterprise systems all play crucial individual roles in the business operations, but it is the role of the enterprise resource planning systems to bring all the individual pieces together into one cohesive unit. This provides a place where company leadership can view the entire organization at a glance–from receivable delinquencies to delivery schedule matrices, warehouse optimizations to production efficiencies.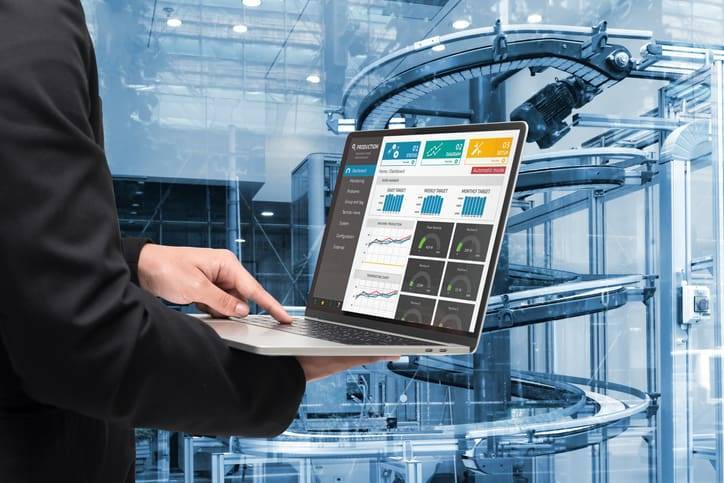 Complexities of Enterprise Resource Planning (ERP) Selection
Due to the scope and complexities of the ERP system, every person, every process, and every product within the organization is affected. All are monitored and managed from within the ERP system, its data stream coursing through the veins of the organization, bringing critical knowledge into areas previously needing manual inputs, cumbersome maintenance checks, and frequent accuracy audits.
And when the ERP life cycle wanes and your company decides the time is right to upgrade or replace your current ERP software or legacy siloed systems, you enter the world of ERP selection. Selecting the perfect ERP system is a serious undertaking, with dozens of vendors creating hundreds of customized solutions for every manner of business imaginable. But how to field every option, understand every industry best practice, and research every technology advancement that is best for your core business processes?
It's the reason we have over 50 full-time ERP consultants on staff, with experts in nearly every vertical in manufacturing and distribution. We help you navigate the selection process with resource-saving expertise. For information on how to get started with your own ERP selection project, get helpful information and advice leveraged from our decades of experience.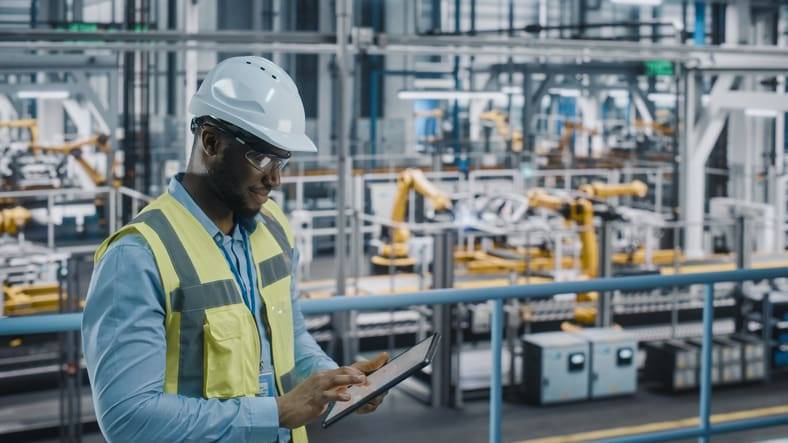 Complexities of ERP Implementation
But the journey to get a new ERP solution isn't over with the successful selection of the perfect software. While the selection process largely doesn't interfere with the daily operations of the business, the ERP implementation process will affect every department and nearly every person within the business. Therefore, a change management strategy is always a viral part of any ERP implementation process, with every stakeholder understanding the value of the new system and how it affects them.
What is ERP implementation? ERP Implementation is a necessary, but difficult process of installing your selected ERP software. There are several steps involved in the implementation process including discovery and planning, design, development, testing, deployment and support.

So, how do most companies manage ERP implementation and avoid ERP implementation delays?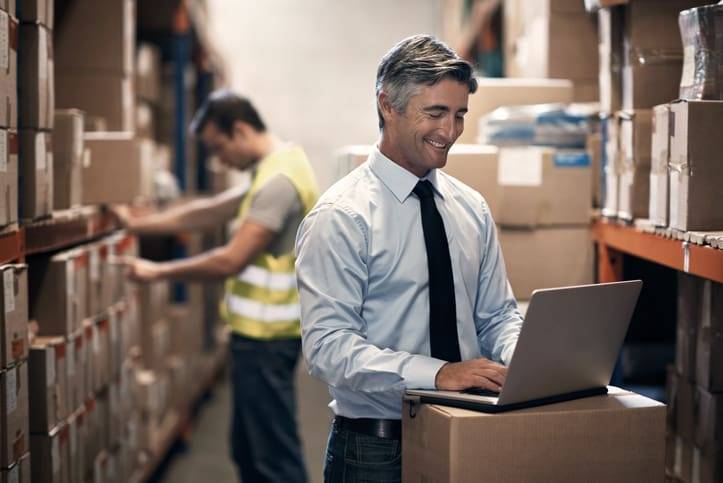 How Companies Handle Implementation
Companies who go through the laborious process of an ERP selection for their firm typically have never experienced the rigors of an ERP implementation process. Woefully inadequate user training and limited project management experience regarding the ERP implementation life cycle combine to make it challenging to realize ERP implementation success. An enterprise software naivete lulls some company executives into attempting the implementation effort and system testing of their chosen ERP software with their own implementation team. 
We see three common ways of handling ERP system implementation:
Try ERP implementation project planning on their own
Hire an implementation partner recommended by the ERP vendor 
Have an ERP projects independent consultant advise and manage the ERP implementation phases (sometimes involving an implementation firm as well)
Regardless of the method chosen, there are many ERP implementation challenges for a project manager. These stem from the existing system and the difficulty in migrating to the new ERP system, with a myriad of possibilities for ERP failures due to several factors:
Customization
ERP systems often need to be tailored to specific business processes, which can add complexity to the successful implementation process.
Integration
Integrating multiple business process systems and data sources into a single platform can be challenging and time-consuming, leading to higher ERP implementation costs.
Vendor Dependence
ERP systems are often vendor-specific, making it difficult to switch to a different system once implemented, and leaving the organization dependent on the vendor for support, end user training and upgrades.
Data Migration
Data migration from legacy systems to an ERP system is complex, and even data migration with cloud implementations can be complicated, requiring proper planning, data scrubbing and execution that minimally disrupts the data's primary users.
Cost Overruns


Implementing an ERP system can be expensive and may require additional funding, leading to cost overruns and budget constraints. These complexities highlight the importance of careful planning and execution during ERP implementation, to ensure the project is successful and delivers the intended benefits to the organization.

Technical Challenges
Technical issues such as compatibility, scalability, and performance can arise during implementation and negatively impact the typical ERP implementation plan.
How should organizations prepare for an ERP Implementation?
People – These are your greatest assets. Loop in your key stakeholders.
Processes – Document every process and think through efficiencies.
Technology – Make an inventory of current technology to see if it is optimally utilized.
Define Business Requirements
Start by identifying the specific business needs that the ERP system should address, including all existing business processes. This helps to ensure the implementation will align with the organization's goals.
Conduct a Feasibility Study
Evaluate the organization's current systems, processes, and infrastructure to determine the feasibility of the ERP implementation.
Choose a Vendor
Select a vendor that has experience in implementing ERP systems or works with an implementation partner for organizations similar to yours.
Create a Project Plan
Develop a comprehensive project plan that includes timeline, budget, resources, and responsibilities.
Assign a Project Team
Assemble a dedicated project team with the necessary skills and experience to lead the ERP implementation.
Communicate with Stakeholders
Communicate the project goals and progress regularly with stakeholders, including employees, customers, and vendors.
Test and Validate
Conduct thorough system testing and validation of the ERP system before its final deployment to ensure it meets the organization's requirements.
Plan for Training and Support
Develop an end user training program for employees to ensure they are equipped with the knowledge and skills needed to use the ERP system effectively.
By taking these steps, organizations can ensure that the ERP implementation is well-prepared, well-executed, and delivers the intended benefits.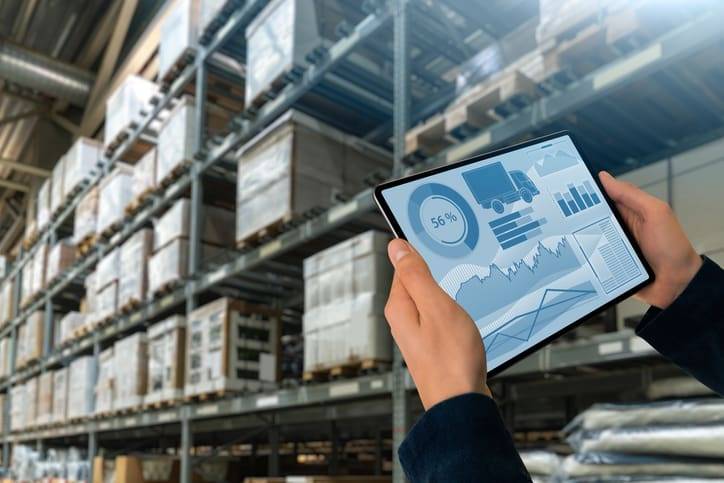 How long does it take to implement an ERP?
The length of time for an ERP (Enterprise Resource Planning) implementation varies depending on several factors, including the complexity of the organization's processes, the difficulty of the data migration, the size of the organization, the number of modules to be implemented, and the level of customization required.
Typically, an ERP implementation project can take anywhere from several months to a year or more. Smaller organizations with simpler processes and a limited number of modules can implement an ERP system in as little as three to six months. Larger organizations with complex processes and multiple modules can take up to 18 months or longer to implement an ERP system.
It's important to keep in mind that ERP implementations are complex projects that require careful planning and execution from all ERP project team members. Taking the time to properly plan and prepare for the implementation can help ensure a smoother and more successful project outcome.
To speak with a knowledgeable ERP and digital transformations specialist about the complexities of your business and how best to select an ERP system or begin the ERP research and analysis processes, reach out to us. With new software and new processes, the future possibilities for your business are endless. And after your ERP selection, we'll stick around to manage your successful ERP implementation process for you as well.
Don't leave your ERP implementation project to chance. Don't leave your ERP project to chance. Let Ultra Consultants handle your ERP implementation, setup your ERP system, and ensure your ERP project achieves the ROI outlined in the Business Case. Call to set a free 30 minute consultation with one of our ERP specialists today.